What is a Home Warranty and what does it cover?
June 27, 2023
By Team Wellby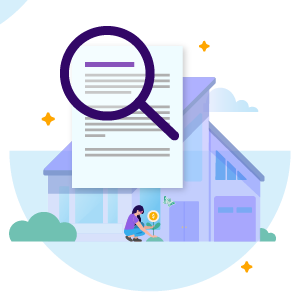 A recent study shows that 9 out of 10 Americans still view owning a home as part of the American dream. The truth is that buying a home is one of the most significant financial milestones and life achievements for most individuals. If you plan on, or are in the process of owning a home, you will want to protect it because it is one of your most valued assets.
You may wonder, what is a home warranty? And what does a home warranty cover when buying a new home? A home warranty is a service contract that covers your major home systems. These include structural issues, material defects, electrical problems, and home appliances. Home warranty coverage can help prevent any unexpected costs in case of a major systems breakdown within your home.
The good news is that you can get a home warranty any time after buying a home. However, the best time to get it is when purchasing your home to build the premium cost into your home buying budget.
Home Warranty and Coverage Plans
There are three primary home warranty coverage plans. These include:
Appliance Plans
The appliance plan covers various appliances, including refrigerators, ovens, dishwashers, washing machines, and ranges. These appliances go through constant wear and tear through daily use and a home warranty coverage plan can assist with repairs or replacements when the time comes.
System Plans
This plan secures core systems such as your ductwork, air conditioning, electrical components, heating, plumbing, and water heater. If you're purchasing an older home these systems may need substantial repairs or replacements in the future and a home warranty can help reduce the overall maintenance cost of these items.
Complete Home Plan
You may want to protect your entire home; and that's where a complete home plan comes in. It covers both the core system within your home and your appliances. Each provider in Houston offers a variety of packages when it comes to home warranty and coverage plans, so you can choose a plan that fits your needs and budget.
Home System Coverage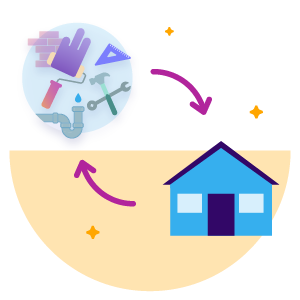 Sometimes, repairing multiple components may have more financial implications. In this predicament, you must choose the most suitable package. For instance, if you are buying an older home, you will undoubtedly spend more on the ductwork, heating, and plumbing systems.
Some of the most common system updates for older homes could be electrical or older copper plumbing. Updating these older systems in your home could mean installing new ones altogether, which is a much longer and more expensive process. A home system coverage warranty plan can help prevent you from emptying your emergency savings when replacing these systems.
Major Appliance Coverage
Old homes typically come with sophisticated appliances that have seen better days. Depending on the age and condition of these appliances, you will often need to replace them if they break down after a few years. Major appliance coverage plans include:
Refrigerators
Pool equipment
Garbage disposal equipment
Air condition & heating
The national average cost to replace an HVAC system is $8,829, so if you're worried about the longevity of these systems, you should consider opting for a major appliance coverage home warranty plan.
Key Items Typically Not Covered in a Home Warranty Plan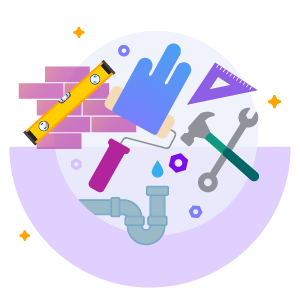 After moving into your new home, you'll want to stay on top of some non-warranty items. An instance your home warranty will not cover is cosmetic damage. This refers to the aesthetic issues that do not affect the structural function of your new home. Dry cracks on the walls of a new home are good examples of aesthetic damage. They typically result from temperature changes and minor settings.
Another home feature not typically covered by a home warranty plan is the garage door and track. Garage door openers are typically covered but many homeowners are shocked when they realize this coverage may not include the door itself or the track it runs on.
Exterior plumbing, such as pools, spas, hot tubs, and sprinkler systems are also not usually included in home warranties. Some providers may offer additional or supplemental coverage for these types of items, however, so discussing your needs with your provider can help determine what plans are best for you and your home.
Finally, any preexisting conditions will not be covered in a home warranty. This includes any problems identified during a home inspection or disclosed by the seller. Consider these items carefully when deciding to purchase a home, as these replacements and repairs can be quite expensive and will typically have to be paid for out of pocket, unless you reach a deal with the current owner during the buying process.
Comparing Types of Plans and Coverage Available
To get the best home warranty package for your home, you should contact several providers and compare the types of plans and coverage available. You are looking at the cost, terms, conditions, customer support, etc. Also, look at the provider's history and read online reviews from credible sources.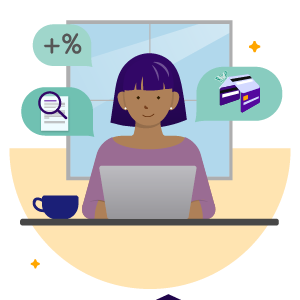 You should also investigate any additional coverage that may be available from your selected providers. These supplemental coverage plans may be available for systems not typically covered, like pools, garage doors, or other items. These additional programs can help fill the gaps your standard warranty may not cover to ensure the items most important to you are protected.
Don't forget to check the coverage limits. Examine the amount your warranty provider is willing to pay, especially for major systems, like duct work, plumbing, and electrical systems. Having coverage is great but if the coverage will only cover part of the expense, you could still be left paying a substantial amount of money out of pocket.
You will notice that some items have a repair or replacement limit within a set period. Limitations go hand-in-hand with exclusions. Therefore, you need to review the items each company does not cover. Once you have a strong understanding of the different plans available to you, compare their packages and find coverage that works well for you and fits your budget.
The best approach is to work with your realtor when looking for a home warranty provider. Real estate agents often have great relationships with these types of providers and can provide you with a list of trusted companies you can contact and discuss your options with. Once you have a plan in place, you can rest assured your home systems and appliances will be covered from day one of your move in.
Ready to make a confident purchase and protect your home? Contact our knowledgeable team for expert advice and guidance on your homeowner's journey.
About the Author
Team Wellby is a diverse team that is here to help you find the right financial solutions for your unique goals and budget. Our passion is people: our members, team members, and the communities we serve. We help people find solutions that support their financial well-being, allowing them to dream and prosper.
Related articles you might like
July 20, 2023 | by Team Wellby
Buying a Second Home: Understanding the Process
April 18, 2023 | by Team Wellby
Saying "I Do" to Financial Planning With Your Future Spouse
December 29, 2022 | by Travis Sink
New Year, New You. Resolutions to Build Your Financial Well-being