Every Step to Buying Your First Home
June 2, 2023
By Travis Sink
Buying your first home is a big financial step, and also your first time going through the housing market process. While it may seem chaotic from the outside, there's a method to the madness. Anyone can successfully buy a home by following the right steps and working with the right advisors during the purchasing process. 
At Wellby, we aim to make good financial decisions easy and accessible to everyone, so we're breaking down the complete home-buying process into five easy steps. In this article, we'll outline every step of buying your first home.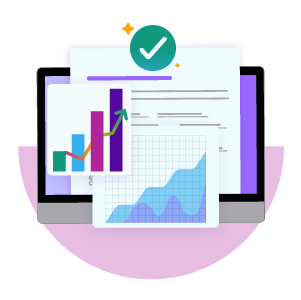 Step 1: Get a Financial Health Check-up
The first step is to assess your current financial status. Getting a clear view of your finances will help you plan, budget, and position yourself for a complete home purchase in the near future. Most people need to 'warm up' their finances for at least a year or two (or even longer), so don't be discouraged by your home-buying goal timeline. By starting now, you'll have your finances aligned and strengthened to buy very soon.
Evaluate Your Credit Score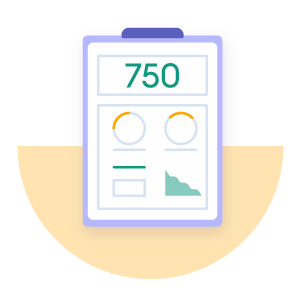 First, look at your credit score and get the full picture. Use services like Experian or Equifax. Then ask for your 3-Bureau credit report for a full view of everything affecting your credit score. Dispute fake debts and debts older than 7-10 years to have them removed. Correct any inaccurate information and ensure your scores best reflect your current finances. Then make plans to improve your report in the next two years.
Review Current Debts, Credit Cards, and Loans
Review your current active debts, loans, and lines of credit (ex: credit cards. Start paying off smaller loans, get your cards current, and make sure your loan repayment is on schedule. Then look for debt resolution options for more significant debts - if any - and start the process. Being on a plan can help your credit.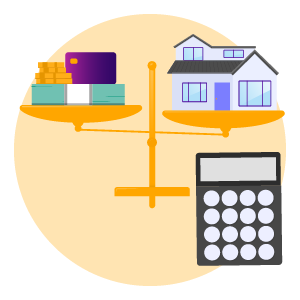 Calculate Your Income vs. Expenses
What can you spend monthly on the mortgage, property tax, and bills? You can calculate your effective home-buying budget by determining your current expenses versus your income. Determine how much you can save for the house now and how much you can pay monthly later.
Determine Your Budget & Home-Buying Timeline
This information will help you set your home-buying budget and timeline. The timeline is how long it will take you to save up-front money for items like your down payment, inspections, and closing costs. Your budget is how much house you can afford to pay for month to month.
Step 2: Determine Your Must-haves, Nice-to-haves, and Exclusions for a New Home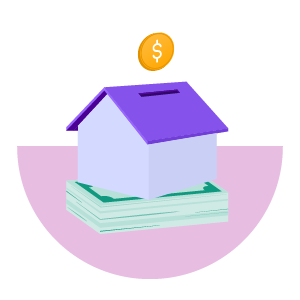 Next, it's time to build your house-hunting criteria. Everyone has needs, wants, must-haves, and no-way exclusions - but you don't always know what these criteria are until you examine your desires and compare them to a few real-world examples.
What Kind of Home Should You be Shopping for?
Your process should help you answer the question, "What kind of home should you be shopping for?". Try to determine your style of house and the rooms that will make it a home for you.
Think about the look and feel, features, rooms, and flow you want most to define your style and ideal floorplans. Getting a general idea of the type, size, and style of house you want can help you quickly narrow down your house-hunting search only to houses you love and that will realistically fit into your budget.
Make a List of Features You Need/Want/Dislike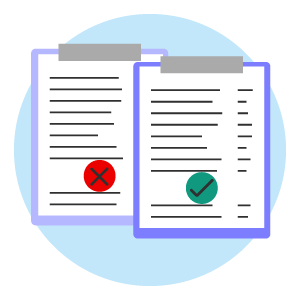 Making your list is essential. Start by writing down everything you need in a house, like number of bedrooms, sunny windows, or protected parking. These are your must-haves. Add all the things you'd really like to have in a house for your want-to-haves list. Then list everything you dislike about houses you've seen in the past and split them between your could-renovate list and your no-way list.
Be ready to fill out those lists with more details at any time. You can help solidify your vision of the perfect house (and exclusions to narrow your search) by looking at lots of different houses.
First, envision your dream home. Then hop on Zillow and other platforms to try dozens of virtual tours that will let you explore homes and add cool or no-go features to your lists.
Answer the following questions and determine which are your needs (must-haves), wants (nice-to-haves), dislikes (items you could compromise on or renovate), and exclusions (no-way features).
Ranch, two-story, attic, or basement?
How many bedrooms?
Backyard, pool, garden, deck, or patio?
Driveway, carport, or garage? One or two cars?
Open plan or compartmented?
Ideal kitchen shape and flow?
Do you want/need a fireplace?
HOA or independent neighborhood?
School district preference?
Answering these questions, and any others you think of along the way can also help you determine what you need, want, and don't want in a house.
Determine What Type of Home is in Your Budget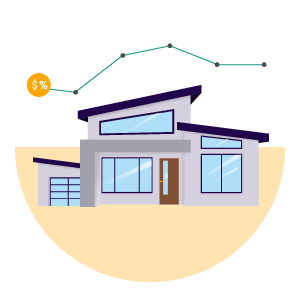 Now that you've outlined what you love and hate in modern homes, look for what falls into your budget. Explore Zillow and other platforms to determine how home size, location, and features factor into the home's price.
Check out other appealing regions and see if their prices are better for your desired features. This will help you determine how much of your dream house and nice-to-haves fall into your budget, or how to get more positive features for less with a good strategy.
Don't be afraid to make adjustments to your timeline to find the right home for you. On average, new home buyers live in their homes for seven years, so when it comes to signing on the dotted line, you'll want to be sure the house you're buying is one you can see yourself in for quite some time.
Extending your timeline can also help you save more for a bigger downpayment to lower your monthly expenses or explore homes within your price range to find a few you love at a fair budget.
Step 3: Find the Right Mortgage for You and Get Pre-approved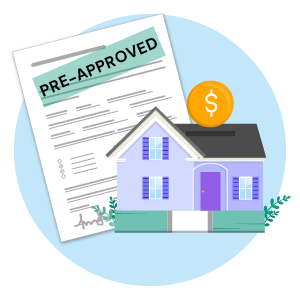 Once you determine the region and price range for your house-hunting, it's time to find a lender and determine pre-approval for a mortgage.
Pre-qualification is an initial assessment of your financial status. Pre-approval means that you have applied for and a lender has pre-approved a maximum mortgage amount for which you can qualify. However, the mortgage will follow the final approval process when you are ready to close on the home.
Bidding with a pre-approved mortgage is reassuring for sellers because your financing is secured. However, not all mortgages are created equal. You'll want to find a good deal and a friendly lender who will work with you to create the mortgage you need.
Fixed vs. Adjustable Rate Mortgages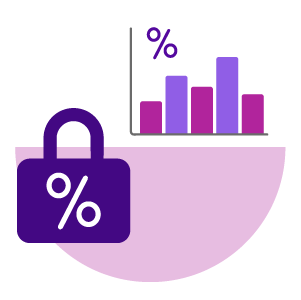 First, look at the two types of mortgages: fixed-rate vs adjustable-rate.
In a fixed-rate mortgage, you agree on an interest rate when the mortgage is finalized, and this will be the interest rate for the entire duration of the 15 or 30 year mortgage term. If you close at a low rate, a fixed-rate mortgage can be highly beneficial. Your mortgage payments will also be exactly the same every month and year.
Adjustable-rate mortgages see a changing interest rate based on the economy. This can be good if interest rates drop during your mortgage term, but it can also become costly if mortgage rates rise.
Research Mortgage Terms and Types
Learning about mortgage terms before you consult with a lender is also a good idea. This will help you communicate more clearly and more quickly understand the offered deals. As you work with your mortgage specialist on your initial qualifications and pre-approval, understanding these common mortgage terms will help give you the confidence you need to make a well-informed decision moving forward.
Step 4: Start House Hunting and Connect with a Real Estate Agent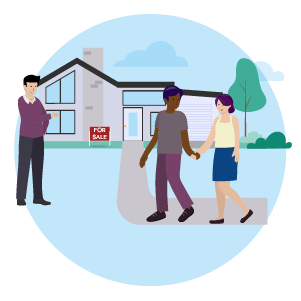 With your mortgage lined up and your finances in order, it's time to find a dream home that fits your budget. The next step is to start your house hunt in earnest with the help of a real estate agent. An agent is an essential part of your team to guide you through the complex world of bids, negotiations, and closing in the housing market.
Where to Find a Real Estate Agent
You can find a real estate agent through resources like Zillow, local real estate agencies, listings of local professionals, and recommendations from friends and family. You should look for an agent that can understand your vision of the perfect home, that you can communicate easily with, and who is passionate about helping you close with the best possible deal.
The House Hunt with Your Agent
Your agent will help you turn your list of house likes/dislikes into a list of homes to check out - including access to properties that aren't listed online and details that aren't available in listings. With this initial list, you'll discuss each home with your agent to determine which homes you like best in order to book live tours and consultations with the seller. Once you start viewing homes, your real estate agent will adjust your list according to the feedback you provide to make sure each house you view is better than the last, until you find the perfect one.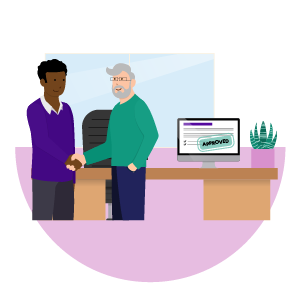 Bidding, Negotiating, and Closing
When you find the perfect house, your agent will help you make a persuasive bid and negotiate the buying contract with the seller/seller's agent for the best price and possibly a few seller-concession perks on your behalf.
Once an offer has been accepted, your real estate agent will help you navigate the complex financial and legal process of closing on a house. They will help you deposit the earnest money then line up the closing process and tell you how to move forward to finish buying the house.
Step 5: Wrapping Up and Moving into Your New Home
With a home negotiated and your seller ready to sell, it's time to go through the final closing process.
Schedule Home Inspections and Appraisals
First, schedule home inspections and appraisals. Your buying contract will have an inspection contingency. If the inspector finds a rotted foundation or other maintenance disasters, you can back out without consequence or make the seller fix the problem before closing. Appraisals inform your lender that the home is of quality and is worthy of a loan.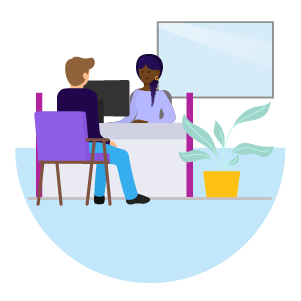 Finalize Your Mortgage Loan with Your Lender
Once the appraisal is in, your lender will help you finalize your mortgage loan to pay the seller and begin the long-term mortgage process on your end.
Process Closing with Your Agent
Your agent will help you with the title, legal matters, and repurposing your earnest money (toward the first year or property taxes, usually) as part of the closing process. On closing day, you will conduct a final walk-through with your agent to ensure everything is as agreed upon (completed repairs, included appliances, etc.) and contact your lender to complete all mortgage paperwork. You and your seller will then sign the buying contract, pay your closing fees, and the house will be yours!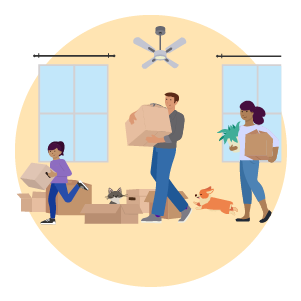 Get Ready to Move In
Finally, you're ready to call the moving truck and start living in your new house.  Chances are, you're already mostly packed at this point and excited to spend your first day assembling your furniture in your brand-new space.
Get Started on Your Home Buying Journey Today
We know this process can seem daunting at first, but buying your first home can be a fun-filled exciting time if you prepare yourself with all of the tools available to you. Go through each step we've detailed here with confidence and enjoy the process of finding your dream home. If you have any questions, your lending specialist will be there to help guide you through the next steps and explain everything with you in detail. We care about beneficial loans, empowering individuals, and building families and we'd be proud to help your family determine pre-approval for the mortgage on your first home.
About the Author
Travis Sink is an Ohio native who flew south for the winter in 2014 and never went back. An avid consumer of all things from the tech and financial industries by day, he spends his evenings relaxing with his wife and dogs either reading, playing sports for local rec-leagues, or learning how not to burn dinner again.
Related articles you might like
July 20, 2023 | by Team Wellby
Buying a Second Home: Understanding the Process
January 19, 2023 | by Travis Sink
Your Guide to a HELOC (Home Equity Line of Credit)
October 31, 2022 | by Chad Carpenter
Earning & Maintaining Your Credit Score