Loan Payments Made Easy
Streamline making your loan payments using our Online Payment Center.
Features of the Wellby Online Payment Center
Access your account with your email and password
Save your account information for future payments
Add and save multiple ACH payment methods for multiple financial institutions
Make a payment using a debit card
Set up and schedule recurring payments for your loan(s)
Any new loans will be added automatically to your profile
Looking to make a quick one-time payment? The Express Pay option is available for one-time payments without registration and will not save any payment information or allow for recurring payment setup.
Need help registering? Follow the four easy steps below!
Online Payment Center Portal Access
The Wellby Online Payment Center portal is designed to provide a simple and user-friendly experience for our members.
Please Note: You will need your member number to register and choose a password for this service
Steps for Online Payment Center Registration
Step 1
Click the 'Register' button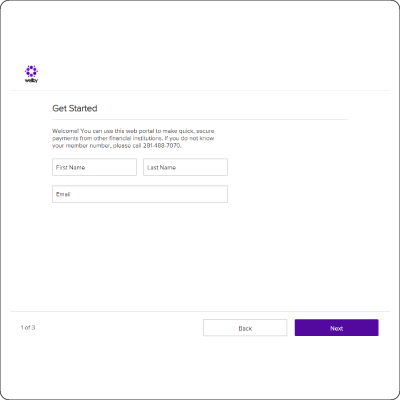 Step 2
Enter your First Name, Last Name, and Email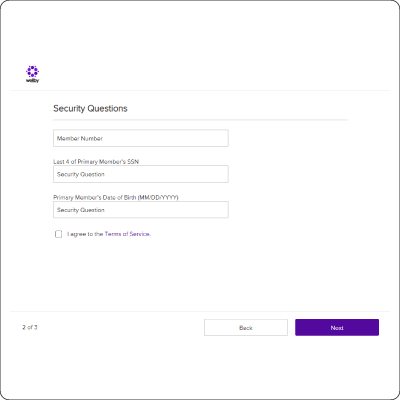 Step 3
Answer the three security questions to verify your account
NOTE:
You will need your member number to complete the registration process.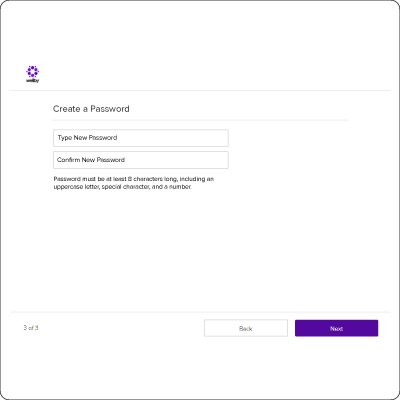 Step 4
Create and confirm your password
You're Now Registered to Use the Online Payment Center!
Now that you're registered, log in and you'll see your Wellby loan(s). Choose to Pay Now or set up AutoPay from your financial institution.