Buying a Second Home: Understanding the Process
July 20, 2023
By Team Wellby
It has been an unpredictable economic market over the last few years. We have seen fluctuating interest rates, record-high inflation, and the corporate landscape has changed, perhaps, forever. Although it might seem like there are few consistencies in this world, but there are certain investments that remain appealing and continue to attract investors. Due to the fluctuating housing prices, many are looking to purchase a second home, either for personal use or to flip for a profit down the road. After all, real estate continues to perform well and provides a sense of stability for the owner.
In this article, we're going to discuss why many are looking to purchase a second home in today's market, building a budget or investment plan for your second home, and the steps you need to take when applying for a second home mortgage.
What Are the Benefits of Owning a Second Home?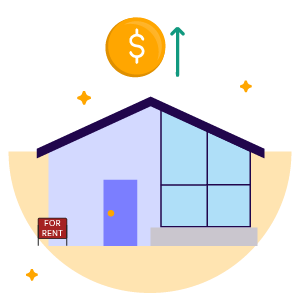 You're certainly not alone in your interest in owning a second home. A 2020 estimate put the number of second homes at 7.15 million in the United States alone. Millions have seen the value in this investment route. The question is, what are some of those values and benefits?
Appreciation in Value. Certain assets, such as your vehicle, decrease in value over time and use. However, homes are generally the opposite if well maintained. Although prices may fluctuate up or down in the span of a year or two, it's certainly possible that you will see some appreciation in the value of a second home. You shouldn't necessarily gamble on an investment home increasing in value, but it might be a natural benefit of owning and using it as a vacation home before looking to sell it later down the road.
Rental Income. The real reason why a second home can be such a great investment is because it has the potential to generate rental income. The rental rate you set will largely be a factor in the location, size, and condition of the house. You can use the rent that you collect on the home to help offset the cost of the mortgage and use additional profits toward increasing the value of your current home or the rental itself.
Whether it's long-term profits based on an increasing value of the home, or monthly income through renting or leasing the property, many view a second home as an investment that generates income for them. Your first step is to create a plan on how you intend to use the home, either for personal use, an additional income stream, or a combination of the two, for example, vacationing in the home for part of the year and renting it out for the vacant months.
Make a Plan and Consider Expenses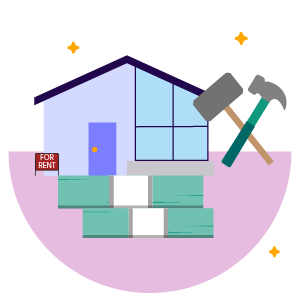 Before you start looking at listings and calling real estate agents, it's important to determine a plan for the future. Even if you don't plan to buy the property and rent it for additional income, buying a home is an investment and should be viewed accordingly. Are you or your family members planning to live in this house for most or all of the year? If the home will be vacant at some point, are you considering renting it out to offset the mortgage? Will you be looking for long-term renters with a 12+ month lease, or short-term vacationers who will rent through third-party platforms like Airbnb? These questions will have a substantial impact on your buying process and will affect your budget when shopping for the right property.
To think through these considerations, let's review some of the additional expenses you'll need to consider when looking to buy a second home:
Second mortgage payment: When buying a second home or investment property, it stands to reason you'll have a second mortgage payment each month. While this monthly mortgage payment can take up the bulk of your new home's expenses, it's only the first piece of the puzzle when deciding if a second home is right for you or when and where you decide to buy the property.
Upkeep: There are certain maintenance factors that you'll want to ensure are included in your budget plan. This can include larger upkeep items such as the HVAC, plumbing, and the roof, but other items such as lawn care, painting, flooring, and minor upkeep items to the home to consider. If you plan on renting the space, you should plan for some of these upkeep and cleaning expenses to be higher to ensure the home is in good condition for the next tenant.
HOA Fees:

If the second home is within an established HOA, you will likely have to pay fees for services and amenities in the neighborhood

. It's your responsibility to make sure you take care of those fees to keep the house in good standing.
Utilities: If you choose to rent out your second home, you'll need to decide if you or the current tenant will cover the cost of utilities. Any of these expenses that you opt to cover on behalf of the tenant will need to be included in your budget.
As you can see, there are expenses that you must plan and prepare for depending on how you utilize the new home. Don't let this completely turn you off from the idea of purchasing a second home, however. It may still be a good idea, but it's best to be properly prepared and have a plan in place when beginning this process.
Key Differences of Second Home Mortgages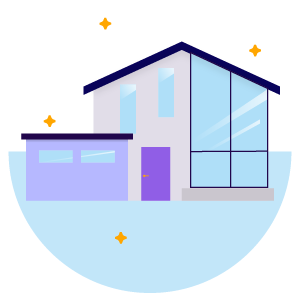 We've previously discussed the process of buying your first home, and many of those steps ring true when applying for a second home mortgage. There are a few key differences to consider and understand to be properly prepared when applying.
Occupancy. Whether your second home will be used as a primary residence, a second home residence, or as an investment property can impact certain aspects of your mortgage, including your interest rate.
Down Payments. Your down payment requirement may also be higher depending on how you plan to use the home. This is because investment properties are viewed at a slightly higher risk than a primary residence property.
Qualifying Requirements and Income. If you do plan on renting the property, you may be required to have specialized appraisals of the property to determine the expected monthly rent income you can generate from the property. These appraisals can assist you in proving that you can pay for two mortgage payments at once. Also, you'll typically need a stronger credit score when opening a second home mortgage, so make sure you know and understand your credit score prior to speaking with a lending specialist.
While it may seem like a lot to get started, these additional steps are important to ensure a successful partnership between you and your lender. In addition, preparing for these items ahead of time can ensure you're ready to take on the additional responsibilities of a second home while being more confident in your future plans when it comes time to sign on the dotted line.
Finding and Closing on Your Second Home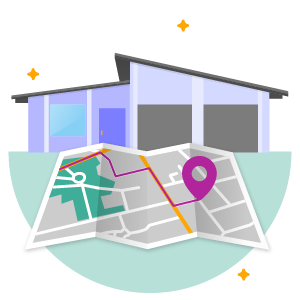 You have a plan for your new home, you've prepared for the additional requirements for the second home mortgage, and now you're ready for the fun part: finding the perfect home in the perfect location!
If you plan on using the property as a vacation home or primary residence, you'll most likely have a spot already picked out where you want to buy. Whether that be on the perfect stretch of beach, in your favorite city, or in a beautiful patch of seclusion up in the mountains, you can start finding the right home with the right amenities for your future goals.
If the property is going to be rented, either short or long-term, you may have a bit more homework to do. Use your preplanned budget and expected income goals to find the right balance of mortgage debt and expenses you're expecting to take on, and the amount of revenue you want to make to find a good area to start your search.
Work with real estate agents in your area or the local towns nearby to find the right home for your budget. Often, your real estate agent may have insights on third-party providers who can help you find tenants, and or maintain the property if your new home will be a few cities, or states, away making it easier for you to manage the property.
Once you have the perfect property picked out, you'll need to work with your real estate agent and lending specialist to get all required insurances, appraisals, inspections, and paperwork completed, much like you did for your first home's mortgage. After these steps are completed, you'll be able to close on your new home and enjoy the spoils of your hard work, whether that be additional income from your investment, or starting to plan your dream vacation in the perfect locale!
Borrow Wisely
Plan Confidently
About the Author
Team Wellby is a diverse team that is here to help you find the right financial solutions for your unique goals and budget. Our passion is people: our members, team members, and the communities we serve. We help people find solutions that support their financial well-being, allowing them to dream and prosper.
Related articles you might like
June 27, 2023 | by Team Wellby
What is a Home Warranty and what does it cover?
June 2, 2023 | by Travis Sink
Every Step to Buying Your First Home
April 18, 2023 | by Team Wellby
Saying "I Do" to Financial Planning With Your Future Spouse