How to Budget for Your Dream Wedding
May 9, 2023
By Travis Sink
Ah, the thrill of being engaged - it's a feeling like no other. But let's be real, planning a wedding can quickly turn into a daunting task, especially when it comes to finances. From securing the perfect location to picking out the right tunes to dance the night away, the expenses can easily spiral out of control, leaving you wondering how you'll make it all come together.
However, with a little bit of planning and proper budgeting with a savings account for your wedding, you can still have the celebration of your dreams. We're here to help set you up for success by walking through some practical steps to an unforgettable wedding without breaking the bank.
Start by Building a Wedding Budget
The start of your forever together begins with your special day, and what better way to kick off a lifetime of love than with a perfect wedding? But, to make it happen, you need to start building a wedding budget. Yes, it may not sound like the most exciting thing to discuss with your partner, but trust us, it's worth it.
Think about everything from the ceremony to the reception, even your honeymoon. Each event will bring its own set of expenses and unique requirements. This is where conversations with your sweetheart come in.
Remember, your priorities and goals will differ. One of you may want a dreamy, luxurious honeymoon, while the other may prefer a glamorous venue or top-tier catering. The key is to align your expectations and agree on a list of must-haves.
Fortunately, several free resources exist to nudge you in the right direction. For example, you can use a wedding budget planner to help you keep your spending on the right track (and off your mind). A wedding budgeter planner can help you set realistic expectations and make compromises so you can start your new life together with minimal financial stress.
Work Together to Stick to Your New Wedding Budget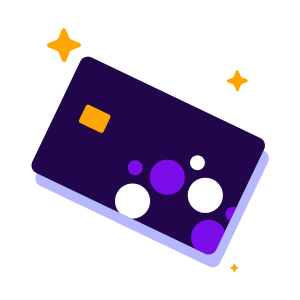 Planning a wedding is exciting, but it's critical to stay within your budget. Splurging on the big day can lead to financial stress in your new life together, and relying on credit cards can put you in a significant amount of debt.
The best approach is to work as a team and establish a plan and stick to it to avoid the temptation of overspending. While the goal should be to avoid getting into debt, if you do find yourselves over budget you should explore alternatives to high-interest credit cards like personal loans.
Unlike credit cards, personal loans generally offer lower interest rates and fixed repayment periods, making it easier to budget over time. But did you know there are different types of personal loans available for different wedding expenses? Unsecured personal loans could be ideal for smaller expenses like decorations and wedding bands, while secured loans might be better suited for larger expenses like venue rental and catering.
Explore Cost Savings Alternatives for Your Big Day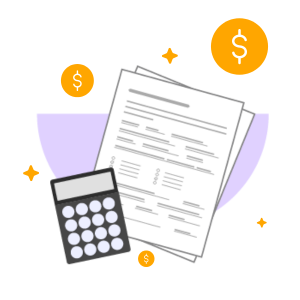 With a budget in place, you can explore creative options to save money while still achieving the wedding you've always wanted. Add a personal touch to your invitations by creating them at home, or opt for local and in-season flowers for your bouquets and decorations. For centerpieces and decor, consider making your own from arts and crafts stores. And don't forget about the benefits of choosing an off-peak wedding date - you can save big on venue, catering, and vendor costs. 
Thinking about having a more intimate wedding? By keeping the guest list small, you can save some serious cash on food, drinks, and even the venue. Another idea is to have a destination wedding, which could be cheaper than a traditional wedding. With this option, you can also combine your wedding and honeymoon into one, saving on travel costs.
Want to add a personal touch to your wedding favors? Get creative and do it yourself. Homemade jam or candles can be a unique and cost-effective option. If you're looking to save on decor or other wedding items, try browsing social media or online marketplaces for secondhand finds. 
Start Saving as Soon as Possible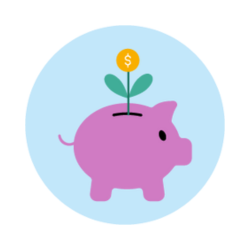 Weddings are magical, but the stress of expenses can put a damper on the excitement. Instead of feeling overwhelmed, think about the long-term benefits of saving early. With each small contribution to a savings account, you're not just investing in your fairytale day, but also your bright future together. By making consistent financial choices now, you can establish a strong foundation of responsibility that will strengthen your partnership for years to come.
Consider opening a savings account that automatically saves a set amount of money. This will make saving effortless, so you can focus on planning your wedding. You won't have to rob yourself of life's necessities in order to save for the big day, and you'll have a dedicated account to transfer funds out of when you're ready to start making purchases.
Remember, it's never too early to start on your savings for a wedding. Every little bit counts, whether you're putting away $50 or $500 per paycheck.
Achieve Your Dream Wedding With a Smart Budget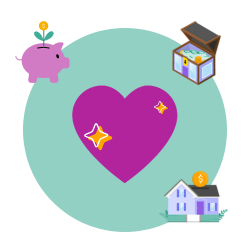 Planning your dream wedding can be an emotional rollercoaster. The excitement and joy of starting your new life with your beloved partner are mixed with the stress of budgeting and planning for the event. But with careful planning and cost-saving alternatives, you can still achieve a magical and memorable ceremony.  So, take a moment to breathe, soak in the moment, and revel in the joy of planning your special day – a memory that will last a lifetime.
Remember, your wedding day is about celebrating your love for each other, not about how much money you spent. By following these tips and being mindful of your finances, you can plan a beautiful wedding within your means and start your married life together without unnecessary financial stress. With a smart budget, you can ignite the flames of your love without burning a hole in your pocket.
Take your wedding savings further with Wellby. With the Wellby Saving Plus high-yield money market account, you can make your money work smarter.
About the Author
Travis Sink is an Ohio native who flew south for the winter in 2014 and never went back. An avid consumer of all things from the tech and financial industries by day, he spends his evenings relaxing with his wife and dogs either reading, playing sports for local rec-leagues, or learning how not to burn dinner again.
Related articles you might like
December 29, 2022 | by Travis Sink
New Year, New You. Resolutions to Build Your Financial Well-being
December 5, 2022 | by Travis Sink
8 Tips For Smarter And Safer Online Shopping During The Holidays
November 23, 2022 | by Travis Sink
How to Get Ahead of Spending & Budgeting For the Holidays