When Should You Refinance Your Car Loan?
January 27, 2022
By Travis Sink
There are many reasons why making your monthly car loan payment can be difficult. For instance, if your budget changes or you took a high-interest rate loan, you may no longer be able to afford to make high monthly payments
In that case, you can consider refinancing your car loan. We can help you understand the benefits of a refinanced Wellby vehicle loan and why it may be right for you.
Read on to learn more.
What is Auto Loan Refinancing?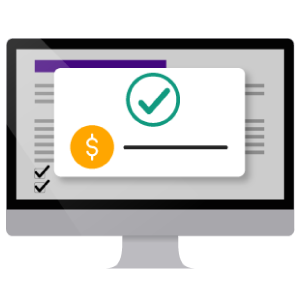 Refinancing your auto loan means taking out a new loan to pay off your existing car loan's balance. Most times, people choose to refinance car loans as a way to save money, because refinancing can potentially offer a lower interest rate, which can reduce your monthly payments.
Another option is to refinance for a loan with a longer repayment term, which can also lead to lower monthly payments. If you took out your loan with no credit or bad credit, you could check whether refinancing it after various years qualifies you for better terms.
Another reason to refinance your car loan is to increase your cash flow. If your balance is less than your vehicle's worth, refinancing may allow access to more cash.
Here's an example. You have owned your vehicle for five years, it's currently worth $9,500, and your auto loan balance is $4,500. You could refinance your vehicle for $6,000.
Your balance will still be less than your vehicle's worth, and you will have $1,500 to spend once you pay off the previous $4,500 balance. You can use the money for a small project.
While refinancing your auto loan offers various benefits, there are several things to consider before making this decision. Let's look at these factors.
Consider the Length of Your Car Loan
Refinancing your loan allows you to extend the loan term and make lower monthly payments. Therefore, it reduces your monthly burden and helps you keep more money in your pocket every month.
However, with a longer payment term, you may end up paying more in interest over time. When you refinance a loan with a lower interest rate or shorter repayment period than your current one, you will pay less money in the long run.
If you're almost finished with your loan term, refinancing may not be the best option unless you get a shorter-term loan. But, you may opt to refinance your auto loan if you still have years to repay it.
Not sure about the new loan payments term and interest rates? Use Wellby's auto loan calculator to find out.
Compare Your Interest Rate to the Current Market
One of the benefits of refinancing your car loan is that you could lower your monthly interest rate. Rates are impacted by a number of factors, and depending on the market, you may not receive a lower interest rate. That's why it is essential to do your homework before starting the refinancing process.
There are several reasons interest rates could fluctuate, including regulatory changes, increased competition in the banking industry, a changing economic climate, etc. If the rates are lower than when you first received your car loan, refinancing may help lower your interest rate, which will allow you to save money every month, and, potentially, help you pay off your balance sooner.
In the end, you want a lender that will work with you to find the best interest rate and loan terms to fit your budget. It's worth looking to a credit union, such as Wellby, for your auto refinancing needs because we are a member-owned not-for-profit cooperative. Instead of paying profits to shareholders, we put profits toward offering lower loan rates to members which is just one of the many benefits of working with a credit union.
Important Factors to Consider Before You Refinance
1. Your Credit Score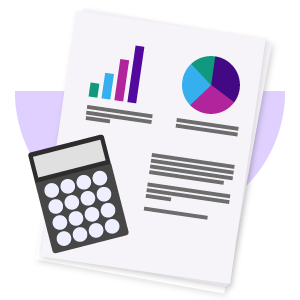 Your credit score plays a huge role in any loan type you get. Even in refinancing, it is no exception. It determines whether you will be approved for any loan you apply for.
Also, this credit score threshold affects the loan term, interest rate, and the amount the lender offers you. Before applying for car loan refinancing, make sure you determine your goal first.
If you want to reduce your monthly payment or interest rate, look for ways to improve your credit score. There are many free online services that can help you calculate your credit score.
Once you determine your credit score, you can begin taking steps to strengthen it.
2. New Loans or Current Credit
You may want to think twice about refinancing if you have secured a new loan or haven't repaid all your loans completely. Lenders want assurance that you can repay the money.
If your borrowing history shows that you still have multiple loan balances being paid off, they may see you as a risky borrower. Also, whenever you apply for a loan, it is marked as an inquiry on your credit score.
Several loan inquiries within a short time period could decrease your credit score. If you are in the process of getting a new loan or recently received a new loan, it may not be the best time to refinance your auto loan.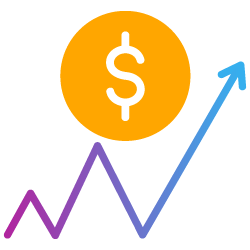 You may end up being offered a higher interest rate on your refinance loan if your credit score reduces during this time.
Your credit score and debt-to-income ratio or "DTI" are the factors lenders consider when calculating your auto loan rate. You can improve your financial situation by building your credit health and reducing your DTI ratio.
This way, you can get better terms from refinancing your loan.
In Conclusion
Refinancing your car loan might be a good option if you know you'll get better interest rates and save some money. These are, in fact, the main reasons why people choose to refinance.
If you're not sure whether auto loan refinancing is right for you, speak to one of our lending specialists to help you find the best financial situation for you.
Using the tools we've discussed above and the help of a lending specialist, you may receive a lower car payment and save money with lower interest rates.
About the Author
Travis Sink is an Ohio native who flew south for the winter in 2014 and never went back. An avid consumer of all things from the tech and financial industries by day, he spends his evenings relaxing with his wife and dogs either reading, playing sports for local rec-leagues, or learning how not to burn dinner again.
Related articles you might like
March 24, 2022 | by Travis Sink
New Versus Used Cars: Which Should You Buy in 2022?
March 11, 2022 | by Travis Sink
Paying For Home Improvements: Personal Loan or Credit Cards?
February 25, 2022 | by Travis Sink
Fixed or Adjustable-Rate Mortgages: Which home loan is the right choice for you?