A Bright Future and a Better Banking Experience
January 18, 2022
By Team Wellby
For nearly 60 years, we have empowered dreamers to reach for the stars. Since our founding at Johnson Space Center, we have known that with permission to dream, there is no limit to human achievement. As a people-first not-for-profit financial cooperative, we're passionate and committed to positively impacting the communities we serve. This motivation is the very heart of who we are and why we serve.
To continue this commitment and ensure we're offering our members the best services, products, and financial experiences, we needed to transform and grow into a more digitally enabled organization that's more accessible to our growing member base. By revitalizing our purpose-driven and member-centered mission, we're stepping into the future as Wellby to embody our dedication to both member and community well-being while building upon our unique legacy.
Our History in Houston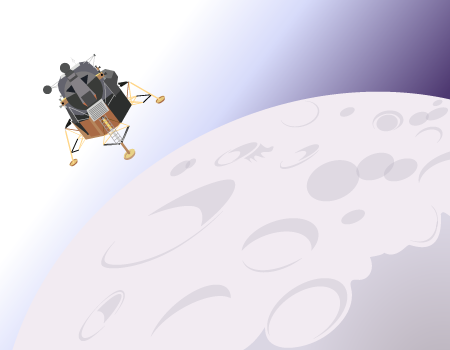 Established in 1961, JSC Federal Credit Union was chartered to serve the brave men and women who dreamed of the impossible, reaching the moon. From our first office on the Johnson Space Center campus, our organization's mission became more than simply maintaining accounts and managing funds.
We designed our member services to help these heroes plan for their own dreams for tomorrow while managing their needs of today. We served by providing guidance, support, and direction for their financial journey and helping them plan their own flight path toward enhanced financial well-being.
Through multiple credit union mergers over the decades, we extended our membership and services beyond Johnson Space Center, resulting in a wider membership that spans all of the Greater Houston and Galveston area, and JSC Federal Credit Union became one of the largest credit unions in the city.
Becoming Wellby and Looking to the Future
In 2019, we embarked on a journey to provide unparalleled member experiences by transforming our organization into one that leads and designs with our members at the forefront of every thought, idea, decision, and action. In 2020, we began our transition to a more technology-driven and extraordinarily member-focused organization.
While we will always remain rooted in our history and connection with the Johnson Space Center, we also serve more communities today, with plans to serve more members in Houston and beyond better in the future. It became clear it was time for a refreshed brand and a new name to mark the next chapter in our organization's growth.
We examined financial technology, analyzed our members' growing needs, and assessed how we could better serve our members. We identified our desire to utilize the best resources available to help our members grow in their financial journeys and achieve true well-being, which led us to Wellby.
The new Wellby experience is designed to remove barriers and frustrations associated with traditional banking and offer an experience far more seamless and delightful. It includes enhanced digital resources like our mobile phone app and website that make it easier to fulfill requests within a single platform; and a modern digital banking experience that makes it easy to pay bills, make person-to-person payments, and much more.
Wellby embodies both where we've come from and where we're going and the attributes of our founders: bravery, drive, ingenuity, and care. Everyone has a dream, and we strive to help each and every one of our members on their financial journey. As we forge the future, we'll continue to innovate new solutions and cater personalized experiences for our members to help make realizing your financial success seamless and delightful.
About the Author
Team Wellby is a diverse team that is here to help you find the right financial solutions for your unique goals and budget. Our passion is people: our members, team members, and the communities we serve. We help people find solutions that support their financial well-being, allowing them to dream and prosper.
Related articles you might like
August 26, 2022 | by Team Wellby
Higher Dividend Rates to Support Your Financial Well-being
August 22, 2022 | by Team Wellby
Credit Union National Association (CUNA) Recognizes Wellby Financial Rebrand