Paying For Home Improvements: Personal Loan or Credit Cards?
March 11, 2022
By Travis Sink
When planning a home improvement project, one of the many concerns is funding the project without draining everything in savings. If paying for the project upfront with cash isn't an option, many turn to using either credit cards or personal loans to fund their dream home improvements.
In this article, we'll compare and contrast these two common options for financing a home improvement project to help you make the right decision for your unique journey. We want to help you spend less time worrying about financing options and more time building your dream home.
Utilizing Credit Cards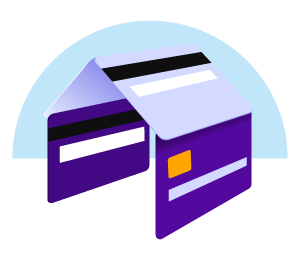 Paying for your renovation with one or more credit cards can be an effective way to stretch out your payments over time, while benefitting from rewards your card(s) might offer, such as cash back or travel benefits. If you pay off your cards in full each month, using them to pay for your home renovation won't cost you anything extra, since you won't be incurring any interest.
Benefits:
0% Interest Rate Periods: Some credit cards offer a 0% interest rate for a period of time after first opening the card or after making a significant purchase. If your credit card includes this feature, then paying off the full price of your home improvement during your 0% interest time frame means you won't incur any additional costs from accruing interest.
Earn Rewards: If your chosen credit card offers rewards, you could earn travel benefits, discounts on products or a percent of your purchase returned as cash back. You could then use these rewards to save money down the road on items like plane tickets for a vacation, funding your next project, or paying for everyday expenses like groceries.
Improve Your Credit Score: If you plan on paying off your credit card in full at the end of the month, using your credit card responsibly can help improve your credit score over time. If the cost of your project won't max out your credit card's limit, this option can help you build or improve your credit, which can improve your overall financial well-being.
Potential Drawbacks:
In some situations, however, using credit cards for financing your home improvement project may not be the best choice. There are risks and limitations associated with credit cards that you'll want to consider before making your decision.
Available Credit: Your credit card may not have the available credit limit to fund your entire project. If you're not able, or not interested, in increasing your credit card limit, you may have to split the cost across multiple cards. This can complicate your monthly bills by needing to track multiple accounts, interest rates, due dates, and rules and regulations for each individual card.
Missed Payments: If you're unable to make a payment, or can only make a partial payment, you will incur additional interest charges and possibly additional fees. This can cause your monthly bills to increase considerably.
Credit Score Impacts: On top of these additional charges, missed or partial payments can negatively affect your credit score. This can put you at a higher risk of being declined for future loans with favorable interest rates.
Using a Home Improvement Loan for Your Next Project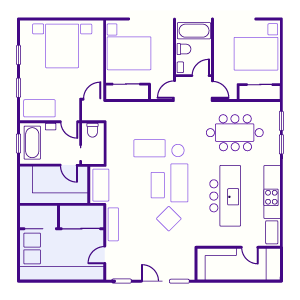 For longer or more expensive projects, such as additions to your home or complete remodels of a bathroom or kitchen, utilizing a home improvement loan might be the better solution over credit cards. With construction materials at an all-time high, even smaller improvements can start to add up and become a costly endeavor. A home improvement loan can help finance your project over a longer period without incurring the substantial fees and interest charges from credit cards. In addition, it can provide you access to a larger amount of funds, with oftentimes a lower interest rate than credit cards.
Benefits:
Lower Interest Rates: One significant benefit of home improvement loans is that they often offer lower interest rates than credit cards and term lengths that can be adjusted to fit your budget and financial goals. By working directly with a lending specialist, you have some flexibility to customize the loan to fit your needs. Based on how much you want to pay each month and how quickly you want to pay back the loan, you can find the right loan for your financial journey.
Lump-Sum: One of the essential benefits is control over the lump sum of the borrowed funds. For example, if your project ends up being more expensive than anticipated, you'll have all of the borrowed funds available to keep the project going. You won't need to worry about going over your credit limit or if you need to add, or open, an additional credit card to cover the extra costs.
Good Debt: Similar to credit cards, a personal loan is an example of "good debt" when payments are made in full each month. This can help improve your credit score over time. A better credit score can help increase the chance that you'll be approved for future loans with generally lower interest rates.
Tax Deduction: In some cases, you can deduct interest paid on a home improvement loan when used to make significant improvements to your home. While we strongly advise that you discuss these deductions with your tax professional about your specific situation, the interest and fees you pay for your loan could help you save money or increase your refund.
Potential Drawbacks:
While a personal loan can be a great option for funding your project, there are some potential issues you may encounter when exploring this option. There are several key items you should evaluate to see if this is the right choice, or if this is the right time, before taking on a loan.
Credit Check: Home improvement loans require a credit check, meaning that a borrower with a lower credit score may be limited on how much they can borrow, if they are eligible for the loan at all. We recommend knowing and understanding your credit score so you can be prepared when applying for any loans.
Term Lengths: If interest rates are higher than you expected, and you've opted for a longer term for your loan, you could end up paying a substantial amount in interest over the life of the loan. It is important to compare the interest you will be paying for the loan to the property value increase from the project. Taking on a loan with a high-interest rate, and a long term length, could eat away at the value you're gaining in the long run.
Determining the Best Solution for You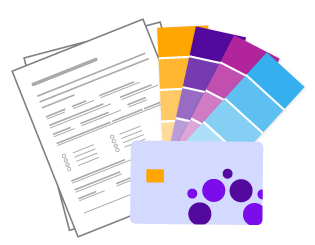 Much like your home improvement project, how you finance that project needs to be the right choice for you and your goals. Both solutions offer their own unique benefits and potential drawbacks, pending the needs and size of your project. Whether you're rebuilding your kitchen or bathroom, replacing your carpets or roof, or building an entirely new addition to your home, your project is personal to you and how you finance that project should coincide with your personal financial plan. Whether you decide to use your credit card, or use a home improvement loan, financing your project can help bring your dream home to life without draining your savings or putting all of your available cash into a remodel.
Whether you decide a home improvement loan or utilizing credit cards is the right choice for your financial needs, our member service specialists are available to answer any question you may have and help you find a solution that fits your goals and your budget. Additional tools including a loan payment calculator can also help you have a better idea of what your monthly payments will look like so you can be prepared when opting for a home improvement loan.
Spend Mindfully
Borrow Wisely
About the Author
Travis Sink is an Ohio native who flew south for the winter in 2014 and never went back. An avid consumer of all things from the tech and financial industries by day, he spends his evenings relaxing with his wife and dogs either reading, playing sports for local rec-leagues, or learning how not to burn dinner again.
Related articles you might like
August 8, 2022 | by Travis Sink
15 Mortgage Terms You Should Know Before Applying For A Home Loan
April 26, 2022 | by Team Wellby
Protect Yourself From Tax-Return Identity Theft
April 13, 2022 | by Briana Strother
5 IRS Scams to Look Out for This Tax Season