New Versus Used Cars: Which Should You Buy in 2022?
March 24, 2022
By Travis Sink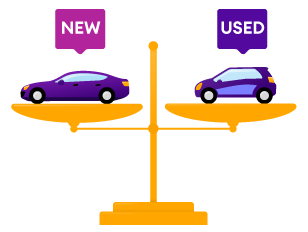 A few years ago, buying a new car was relatively easy. Dealership lots were overflowing with new models each year, and potential buyers could expect discounts on the previous years' models so the dealership could make space for their new inventory. This led many car shoppers to ask themselves whether it made more sense to buy a brand-new model, opt for last year's model, or even buy a used car a few years older; thus, trading the potential benefits of new technology in the newer model for the lower price tag of an older model.
This decision became a little more complicated when COVID-19 began affecting supply chains and leading to slow-downs of key vehicle manufacturing industries, like the semiconductor manufacturers. The shortage of computer chips has resulted in a shortage of new models, which has led to more demand for previous year models and used cars. This increase in demand and decrease in availability has caused prices to spike and remain high for both new and used vehicles nationwide.
With the price gap closing between new and used cars, it may be more difficult to decide whether you should spend the extra money on a new model or opt for an older model. It's very important to consider the benefits of shopping for a new or used vehicle, so when you're ready to hit the dealership or apply for a Wellby vehicle loan, you're confident in the type of car you want to purchase.
Benefits of Buying a New Car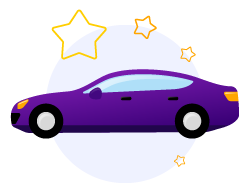 Opting for a new year model comes with a lot of benefits. We'll look at the modern technologies available, costs, and customizations that could make a new car the right choice for you.
Safety
Vehicle manufacturers are tightening and adding state-of-the-art safety features and technology with the ever-increasing risks of traffic accidents. Safety features such as rear cross-traffic alert, blind-spot monitoring, automatic emergency braking with pedestrian detection, and lane departure warning all meet today's safety regulations. These features are not only improving each year but often are becoming standard features in new cars rather than add-on packages.
Warranty & Maintenance
A new car's warranty is intact straight from the manufacturer to cover most challenges and repairs for a few thousand miles or the first few years of your vehicle ownership journey. You can also obtain an extended warranty either from the manufacturer or dealership if available.
Newer vehicles often require fewer repairs, as all components are still new and unused. In most cases, your maintenance costs will boil down to oil changes and tune-ups for the first few years to ensure it remains in tip-top condition.
Modern Technology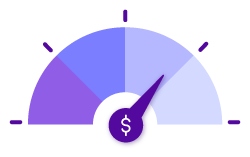 As technology improves, car manufacturers continue to add ultra-modern tech to their brands. Nowadays, it's common to spot modern navigation systems, added power, hybrids, safety features, and improved efficiencies. The latest US EPA report indicates the CO2 emitted by new vehicles is at a record low. New cars convert more fuel into energy and emit less harmful gases than their older generation counterparts.
Customization
Buying a new car can offer you the ability to customize it to the smallest detail. It's easy to customize a new car to meet your tastes and preferences, either through an independent engineer or by placing an order with the car manufacturer through your local dealership. However, this can delay receiving your new car due to the delays in manufacturing, so if you're looking to buy a highly customized new vehicle, be prepared for a potentially long wait time until it's available.
Benefits of Buying a Used Car
While the allure of a brand-new vehicle may be quite enticing with that new car smell we all know and love, choosing a used car or a previous year's model might make more financial sense. With the price increases, the auto market is experiencing, it's essential to evaluate the benefits of opting for an older model or used car.
As used car prices continue to increase to meet the demand dealerships are experiencing with the shortage, navigating the car buying experience in this unique market can be challenging. Let's discuss some of the key factors to consider while determining if an older model vehicle is right for you.
Lower Prices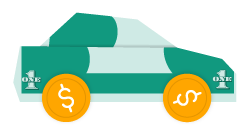 TThere's no doubt that the price of used cars is increasing as the chip shortage continues, but they can still be a more affordable option compared to brand new ones. With this in mind, finding a newer used vehicle with lower mileage can help you shave off a few thousand dollars on the bottom line. Plus, if the used car is only a few years behind, like a 2020 or 2019, you may not be missing out on too many changes in design or tech, depending on the make or model you're interested in.
Less Depreciation
While shopping for a new car, most have heard the old, slightly exaggerated adage, "a new car loses half its value the minute you drive it off the lot." While depreciation is an unavoidable reality of driving your vehicle, used vehicles offer far less depreciation than a new one. A used car has already undergone its significant depreciation and, therefore, will depreciate slower while you own the car. When it comes time to trade-in or resell the car, you could get a lot closer to the value you paid for it compared to a brand-new car.
Lower Insurance Costs
Insurance prices are affected by a relatively extensive list of items, including the vehicle's make, model, and year. However, one of the most critical factors is the value of the vehicle. Since used cars have already been through their initial depreciation, the price to insure these vehicles is often far less than their new year counterparts.
Options
As discussed earlier in the article, more and more dealerships are turning to used cars as their newer models are slowly trickling in. To do so, they've needed to expand their trade-in or buyback programs to increase their inventory of used cars, which means a more extensive selection for you.
Since dealerships aren't required only to sell their make and model used cars, a Honda dealership only selling used Hondas, for example, you'll also be able to shop around for the right dealership and the right car. This can help you find the best price or added perks from the dealership, on top of expanding the selection available to choose from.
Be Prepared Before You Visit the Lot
It's important to take the time to shop around multiple dealerships and view their inventory before you head in to buy. By comparing the various models, brands, and prices, pending your needs and preferences, you can create a game plan before ever setting foot on the sales floor.
Being prepared and aware of what you want when you arrive at the dealership will give you the leverage, confidence, and information to make your car buying process more enjoyable.
Understand Your Finances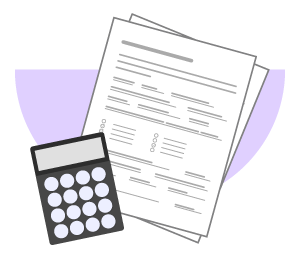 Before heading out to the dealership, it's a good idea to have a solid understanding of your financial situation, credit score, and budget. Knowing how much you can afford for a new or used car per month can help you find the right vehicle and price for your budget and help avoid any surprises when it comes time to sign.
Using Wellby's auto loan calculator, you can see how much you can afford and estimate the interest and monthly installments. Additionally, you'll gain the information needed to negotiate confidently with your salesperson.
If you need information on your credit scores, Equifax offers several resources to help you determine and understand your scores and credit history.
Prepare a Car Persona
What are your needs? Why do you need the car? Personal, business, family, or all of the above? Where will you drive the car most?
Creating a car persona before you get to the dealership can help you narrow down the options during your initial research and help you find the right make and model for your needs. Knowing and understanding your needs for a new vehicle can also help at the dealership when evaluating different trim levels or packages, ensuring you don't pay for extras that you may not need or want.
Patience Pays
As new model production continues to face chip shortages, with some experts expecting the shortage to continue into 2023, consumers and dealerships are constantly experiencing price and inventory changes.
If you're shopping for a used car, it may pay to wait if the dealerships in your area don't have the make, model, or price, you're looking for. As dealerships continue to ramp up their used car inventory, you can expect new inventory of used cars to hit their lots frequently, giving you more chances at finding the perfect fit.
The Right Car: New or Used
While the auto industry faces numerous challenges spilling over to potential car owners, that shouldn't prevent you from owning your own car or purchasing a vehicle that fits your needs. By understanding the benefits of a new or used car, you can approach your car buying experience well-informed and confident in getting the right car for your needs and your budget.
Spend Mindfully
Borrow Wisely
About the Author
Travis Sink is an Ohio native who flew south for the winter in 2014 and never went back. An avid consumer of all things from the tech and financial industries by day, he spends his evenings relaxing with his wife and dogs either reading, playing sports for local rec-leagues, or learning how not to burn dinner again.
Related articles you might like
January 19, 2023 | by Team Wellby
Your Guide to a HELOC (Home Equity Line of Credit)
December 5, 2022 | by Travis Sink
8 Tips For Smarter And Safer Online Shopping During The Holidays
November 23, 2022 | by Travis Sink
How to Get Ahead of Spending & Budgeting For the Holidays