How to Start Saving For Your Child's College Education
May 16, 2022
By Briana Strother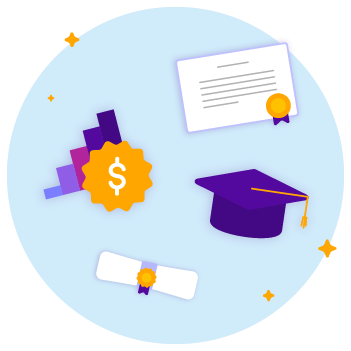 For the past few decades, student loan debt has become a primary antagonist in many people's life stories and is a constant topic for discussion in the news, politics, and economics. While these loans make it possible for many younger generations to receive higher education, the weight of student loans has continued to increase in recent years, due to inflation and rising prices of tuition and supplies.
Many who have recently started a family or are looking to have children in the near future face a new concern. How can we save for our children's education? What options are available to us? And when should I start saving?
This article will discuss a few savings options to help you save for your children's education. We'll also discuss why it is important to start saving as soon as possible. We will provide a few helpful resources to make the process a little easier, so you can make an informed decision on the best option for you and your family.
Start Saving Today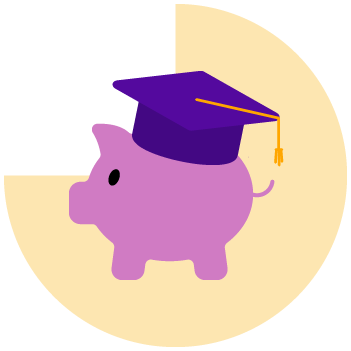 The cost of a college education has been on the rise for years, and there's no expectation that it'll slow down. Tuition and fees have more than doubled since the early 1990s, with room and board expenses increasing at an even faster rate. As a result, the average annual cost of attending a four-year private college now exceeds $30,000 per year, and the average cost of attending a public university is close to $10,000 per year.
Given these trends, it's clear that saving for college is more important than ever. By setting aside even a small amount each month, you can make a significant dent in the overall cost of your child's education. In addition, there are several tax-advantaged college savings plans available that can help you save even more.
So don't wait – it's never too early or too late to start saving for your child's college education. With a bit of planning, you can help your child attend the college of their dreams in the future, while staying within your monthly budget today.
Basic Savings Account
The earlier you start, the more you''ll save. And the more you save, the less you or your child will have to borrow. With the cost of tuition rising each year, it's important to start putting money away as early as possible. An easy way to start this process is to open a dedicated savings account in which you can deposit a budgeted amount each month.
With a savings account, you can earn interest on your balance, and set up automatic deposits, so you can grow your savings with each paycheck. All you need is to open an account, and you can start earning interest right away.
You can also add a youth savings account, so that once your child comes of age they can gain access to the funds and use them to help pay for their college tuition or additional expenses.
Open a Roth or Coverdell IRA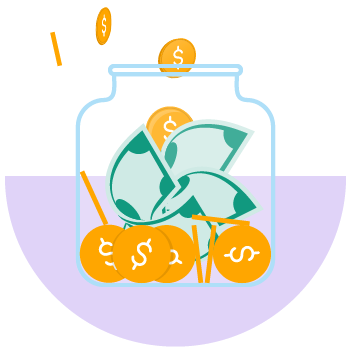 Many people view a Roth IRA as an account that can only be used to save for retirement, but it can also be used for qualified higher education expenses. You make contributions to a Roth IRA with after-tax dollars, and all of the earnings on your Roth IRA contributions and withdrawals for qualified higher education expenses are tax-free.
These benefits make a Roth IRA an attractive option for families who want to save for their child's college education. There are no income limits for contributing to a Roth IRA, so anyone can open an account and start saving for college.
A Coverdell IRA is an individual retirement account (IRA) that offers tax-advantaged savings for education expenses. The account holder can make annual contributions of up to $2,000 per year, investing and growing tax-deferred. Withdrawals can be made to cover a wide range of expenses, such as tuition, fees, books, and other supplies. The Coverdell IRA has specific eligibility requirements, but it offers a great way to save for education expenses such as tuition, fees, books, and other supplies while enjoying the benefits of tax-deferred growth.
Open a Texas Tuition Promise Fund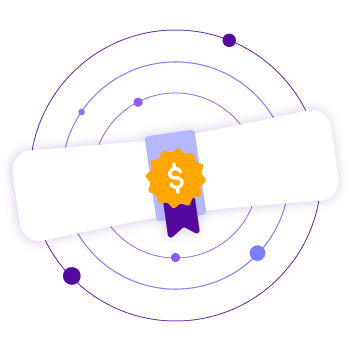 The Texas Tuition Promise Fund is a 529 prepaid tuition plan that can help families save for college. The plan allows families to lock in tuition rates at any public university in Texas, including the University of Texas and Texas A&M University. One can use the plan for up to eight semesters of undergraduate study, and it covers tuition, mandatory fees, and some other educational expenses.
Families can contribute monthly or lump-sum payments to the plan, and the money grows tax-free. With the Texas Tuition Promise Fund, families can take the guesswork out of saving for college and ensure that their children have the opportunity to pursue their dreams.
There are some limitations to the program. One of the most significant limitations is that the fund only covers tuition and mandatory fees at public colleges and universities in Texas. It does not cover room and board, books, or other expenses. Additionally, the fund has a maximum value of $10,000 per year, which means it will only cover part of the cost of tuition.
Finally, one must use the fund within ten years of its purchase date. This means that one cannot pay for graduate school or other educational opportunities that may arise after the initial purchase. A guardian needs to consider these limitations before opting for this plan.
Don't Wait to Get Started
Saving for your child's college education is one of the most important things you can do as a parent to set your child up for success. With the cost of tuition rising each year, it's essential to start saving as early as possible. There are several options available to help you save for college, and the best way for your family depends on your circumstances. Again, several tax-advantaged college savings plans are available, so you can choose the one that best fits your family's needs. So don't wait any longer – speak to one of your financial partners at Wellby and start your savings journey today!
Save Easily
Budget Successfully
Plan Confidently
Related articles you might like
November 23, 2022 | by Travis Sink
How to Get Ahead of Spending & Budgeting For the Holidays
July 12, 2022 | by Team Wellby
Preparing Your Home & Finances For Hurricane Season
July 12, 2022 | by Team Wellby
3 Steps to Create a Monthly Budget After College