How Soon Can You Refinance Your Home Loan? Your Guide to Mortgage Refinancing
February 8, 2022
By Travis Sink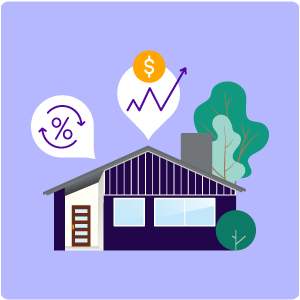 If you own your home, mortgage refinancing might be a great option to explore. It can help you save on your monthly payments and adjust your budget for other financial goals, such as saving for retirement or paying other bills.
Mortgage refinancing provides an opportunity for your lender to pay off your existing mortgage and issue you a new mortgage with different terms, including potentially the interest rate, duration, and type of loan. You may also enjoy new perks such as reduced or eliminated fees like PMIs (Private Mortgage Insurance).
However, it is important to refinance when it best fits your situation and financial goals. This article will help you understand whether refinancing is right for your current financial situation and the items you'll need to consider.
Elevated Housing Market May Result in Increased Home Equity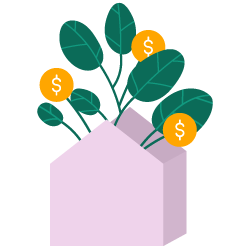 By June 2021, consumer confidence rose to its highest level since the COVID-19 pandemic began. This confidence index measures how optimistic consumers are regarding their expected financial situation and acts as one of the signals for the U.S. economy.
According to real estate analytics firm CoreLogic, this means that many homeowners have witnessed significant increases in their home's equity - the total market value minus the amount owed. A recent equity report from CoreLogic found that homeowners have seen their equity increase by 29.3% year-over-year, representing an average gain of $51,500 per borrower since April 2020.
This means that the number of American homeowners facing negative equity has declined significantly in the past year. In the second quarter of 2020, 1.8 million houses were valued at less than the remaining balance of the mortgage used to originally purchase the home. This number shrunk by 520,000 in the second quarter of 2021.
Increasing home equity allows homeowners the chance to refinance and potentially remove mortgage insurance. Having home equity of 20% and higher will often allow the lender to drop their mortgage insurance requirement when refinancing from an FHA loan to a conventional loan.
Know Your Credit Score and Debt-to-Income (DTI) Ratio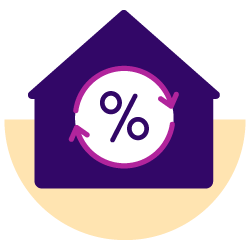 In recent years, lenders have tightened their requirements for mortgage refinancing. Some borrowers may be shocked to discover that they don't qualify for the lowest available rates, even with a strong credit score.
While credit requirements vary by lender, most lenders require borrowers to have a very good credit score to qualify for the lowest mortgage interest rates. Consumers with lower ratings may still get a new loan, but they might have to pay more fees or higher interest rates.
Another resource you should be familiar with is your DTI ratio or debt-to-income ratio. This is calculated by dividing your monthly debts against your total income. For example, if your total monthly bills are $2,400, including your mortgage, and your total monthly income is $5,400, your DTI can be calculated by dividing $2,400 by $5,400, which equals 44%.
While some factors, such as substantial savings and having a high income, may help you qualify for a loan, most lenders usually require that your current DTI ratio is under 28% to be eligible for the lowest interest rates. Overall, a good goal for your debt-to-income ratio is to be 36% or less. To qualify for refinancing, you may need to pay off some of your debt and reduce your DTI.
Wondering how to check your Credit Score and DTI? Equifax offers great resources to help you check and monitor these key factors.
Refinancing Rate Vs. Term Length
A drop in interest rates at the local or federal level primarily drives rate and term refinancing. While there may be costs associated with refinancing your mortgage, obtaining lower interest rates might offset these costs and save you money in the long term.
The simplest and most popular refinancing method is rate-and-term refinancing. It replaces either your mortgage rate, loan term (length of time to pay off your loan), or both. For example, you might opt to refinance a 30-year fixed-rate mortgage into a 10-year fixed-rate mortgage. On the other hand, you might refinance from a 15-year mortgage with a 6.5% interest rate to a 15-year mortgage with a 5% interest rate.
Rate-and-term refinancing could reduce your monthly payments or set a new schedule to pay off your mortgage faster. While many borrowers focus on the interest rate, it is vital to establish your objectives to determine which mortgage product best meets your needs.
If your goal is to pay off your loan in the shortest time possible, you should look to refinance your mortgage with the shortest-term loan, that still has a payment you can afford. If you want to reduce monthly payments, you should look for a mortgage with the lowest interest rates and the longest loan term available.
Take a look at our mortgage calculator to see how different interest rates can affect your monthly payment.
Finding the Right Time to Refinance Your Mortgage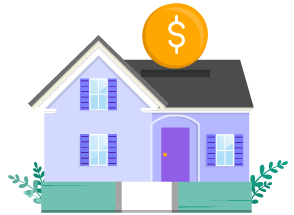 Refinancing at the right time can help save you from costly mistakes. An initial financial benefit like removing PMI payments may be appealing, but researching all possible factors can help ensure you are making an informed decision.
Be sure to consider the below items when determining the right time to refinance:
Risks
Refinancing can come with risks, even when the interest rates are low. Property values might decline, leaving you with negative home equity. When refinancing, you take on the risk that you will be able to make mortgage payments for the terms of the new loan.
If you are refinancing with a higher interest rate, you could have higher monthly payments. Additionally, if you take a fixed-rate mortgage in favor of an adjustable rate, you might mitigate some of the risks associated with refinancing as your new interest rate won't fluctuate with future market changes.
Consequences
It is important to understand the consequences of refinancing your mortgage. If you refinance to settle an unsecured debt, you end up with additional debt built into your house. The unsecured debt now becomes secured by your home which is now considered collateral.
Interest rates
It is important to take advantage of low-interest rates. If you are approved for a lower interest loan than your current mortgage, your monthly payments will be notably less, and you will save a significant amount over the lifetime of your loan.
Key Takeaways
While there is no minimum amount of time needed to wait before refinancing, determining the right timing comes down to several crucial factors. By researching the current housing market in your area and compiling the information needed to apply for a loan, you can make an informed decision on whether or not refinancing your mortgage is the right financial decision.
If you decide to refinance, you may stand to benefit from lower rates, removed mortgage insurance, and/or a shorter loan term. Our refinancing and mortgage loan officers are ready to help guide you to the right decision for your financial goals.
About the Author
Travis Sink is an Ohio native who flew south for the winter in 2014 and never went back. An avid consumer of all things from the tech and financial industries by day, he spends his evenings relaxing with his wife and dogs either reading, playing sports for local rec-leagues, or learning how not to burn dinner again.
Related articles you might like
June 2, 2023 | by Travis Sink
Every Step to Buying Your First Home
January 19, 2023 | by Travis Sink
Your Guide to a HELOC (Home Equity Line of Credit)
October 31, 2022 | by Chad Carpenter
Earning & Maintaining Your Credit Score