How to Get Ahead of Spending & Budgeting For the Holidays
November 23, 2022
By Travis Sink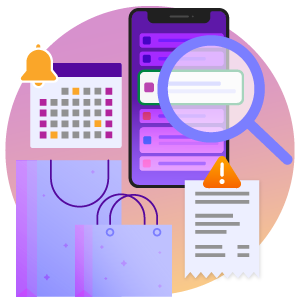 As the holiday approaches, most people get into a spending frenzy. Some make wild vacation plans to pristine destinations, while others organize parties or attend gift-giving ceremonies for friends and family.
Whatever your holiday plans may be, examining your finances and creating a holiday spending plan around them is essential to prevent overspending and damaging your credit score. After all, you've worked hard to get on a good credit path, and the holiday season shouldn't back-track those efforts.
Today, we'll discuss helpful tips to stay within a budget and ensure you don't overspend or max out your credit cards and still have a good time.
Create a Plan and Stick to It
Retailers are experts at getting people to spend money. Most of them use sales tactics from Thanksgiving through Black Friday to Christmas to entice people to start spending early.
As such, creating a plan and budget for the holiday shopping season is essential. A budget helps you purchase the items you need and avoid impulse buying due to the numerous offers available during this season.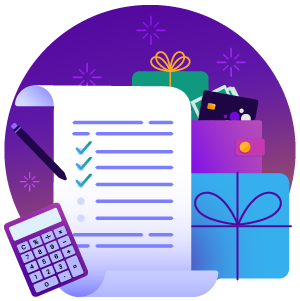 When creating your holiday budget, be as detailed as possible with your finances and expenses. Set an expenditure limit and have a category of expenditures within that budget limit. Some of the budget categories you can have for the holiday include:
Gifts: It's a season of gift-giving, so it's only fitting you have the budget for gifts alone. Ensure your budgets include the cost of gift wrappings and shipping costs if they're sent through the mail.
Holiday travel: Account for gas and toll fees while on the road or flight and luggage costs if you'll be flying to your holiday destination.
Food and entertainment: Account for food costs if you plan on hosting holiday parties and entertainment costs for going out.
Charitable donations:It's a season of giving as much as receiving. Plan for the money you'll donate to charitable organizations or give out as tips.
Another good holiday budgeting practice is visiting the stores or sites you plan to buy items from early. This way, you can know the exact price of the items as you list them in your budget.
Spread Your Shopping Across the Whole Season
Most stores run similar offers on Black Friday or Cyber Monday that they do during the December holiday season. In fact, store sales are almost similar during this entire holiday season. So you don't have to do all your shopping at once in fear of missing out on "great deals."
Instead, spread out your shopping throughout the entire holiday season. Doing so gives you more time to review better sales and promotions across different stores or sites to help you stay within your holiday budget. It also makes working within your monthly budget easier and avoids the stress and extra cost of last-minute shopping.
Plus, even if you purchase some gifts early and find better deals later, you can always return and repurchase for better offers. Just don't overspend early, as it may lead you to take on excessive credit card debt.
Use Cash Instead of Credit Cards for Purchases If Possible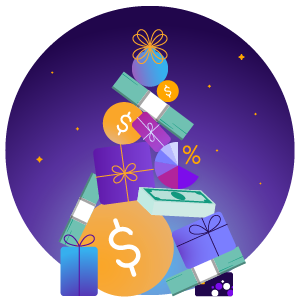 While there are benefits to using a credit card responsibly, like earning cash back or travel miles through rewards programs, it can be easy to accumulate debt during the holiday season. Most people can find themselves entering the New Year with excessive credit card debt after overspending on holiday shopping.
A good practice when budgeting for the holidays is using cash for purchases instead of using a credit card when possible. There are several benefits to using cash instead of a credit card. These include:
It's easier to stick to a budget
Paying for purchases with cash makes it easy to keep your holiday spending in line with your budget. For example, if your holiday gift budget is $1000, having cash makes it easy to get done with shopping once that money is spent. You can take only what you need to buy the items on your list for a given store with you, preventing impulse buys while shopping. Similarly, you can keep track of expenditures since you can see the money coming in and out throughout the holiday season while keeping your receipts with your remaining spending money.
Keeping debt in check
Overcharging credit cards while holiday shopping is one of the main reasons people have credit card debt starting their new year. Using cash can prevent you from having an unpaid monthly credit card balance that accrues high interest on every purchase. This will help keep you on track to improving your credit score and overall financial well-being.
Give the Gift of Your Time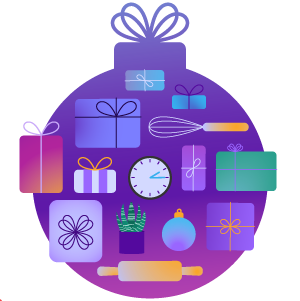 It is often said that your time is the greatest gift you can give anyone. This holiday, instead of buying a gift for everyone like you're used to, try to invest more in experiences that allow you to spend time with loved ones.
You can plan a homemade gift exchange party for your friends, a white elephant exchange party for your colleagues, or a secret Santa party for your kids. You could also organize a cookout where everyone brings their special dish and exchange the dish recipes as gifts.
Many of us feel the need to spend on gifts to show how much we care for those in our lives. Investing in experiences with those special people more than material things is the point. Such wholesome experiences allow you to enjoy your holiday with loved ones without straining your budget and create lasting memories.
Enjoy the Holiday Season on a Budget
Don't let debt be the Grinch that steals your holiday spirit. Always remember that holiday gift-giving is more about the sentiment behind the gift rather than the dollar amount, and don't start your new year off in the shadow of credit card debt.
By creating a plan and sticking to your budget, you can enjoy all the wonders of the holiday season while setting yourself up for financial success in the New Year without hitting any speed bumps on your road to better credit and a stronger financial future.
Spend Mindfully
Budget Successfully
About the Author
Travis Sink is an Ohio native who flew south for the winter in 2014 and never went back. An avid consumer of all things from the tech and financial industries by day, he spends his evenings relaxing with his wife and dogs either reading, playing sports for local rec-leagues, or learning how not to burn dinner again.
Related articles you might like
November 16, 2023 | by Travis Sink
4 Key Factors That Will Impact Your Mortgage During the First Two Years
September 22, 2023 | by Team Wellby
Understanding the Basics: Checking vs. Savings Account
August 8, 2023 | by Team Wellby
Choosing the Right Checking Account for You