Saying "I Do" to Financial Planning With Your Future Spouse
April 18, 2023
By Team Wellby
Getting married is an exciting time. It is truly magical to plan your wedding and your shared future together. What starts as discussions about venues and weddings soon evolves into deeper discussions on when/if to start a family, buy a house together, and what comes after. But often, couples forget to discuss things like day-to-day financial decisions with their fiancé and assume these matters will just work themselves out.
However, differences in daily spending are sometimes the most important things of all. Will you combine your finances as newlyweds or keep them separate? How will you handle bills, savings, or surprise each other on special occasions? Do you have similar or very different personal saving and spending habits? Often, these conversations can seem uncomfortable, but delaying them can lead to headaches after the dream experience of your wedding.
It is always important to have open and honest conversations about your finances individually and as a couple before you tie the knot. As experienced financial advisors, we can help you see ahead to financial bumps in the road and smooth them out through open communication.
Assumption 1: "We Don't Need to Make a Budget or Financial Plan Until We're Married"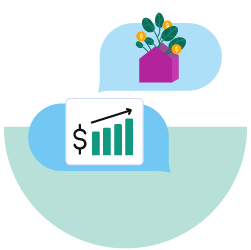 Getting married can be a whirlwind experience, and it's tempting to put some of the "big" conversations off until later. However, as soon as you become a legal matched set, finances will matter immediately. It's important to discuss how you want to budget your finances together or separately, and you will want to build a financial plan before you get married.
Not only will this help a young couple plan for the future, it will also help you both plan for the wedding itself. The type, size, and budget of your wedding will no doubt set up the state of your finances immediately after.
Open discussion will also help you better understand each other, like your savings goals and personal financial situations. Most people have some student or credit card debt floating around, and you may have very similar or very different attitudes about saving vs. spending. You also want to resolve a few matters such as how you will handle joint finances like bills, rent/mortgage, and shared household expenses like groceries and furniture.
Get started by discussing your current financial standing - how much each of you has in debt, savings, investments, and income. Once that is clear, you can talk about where you are financially and where your budget might go in the future, such as whether you want to immediately start saving (even before marriage) for big goals like a house or family or if you want to travel on your current income instead.
Once a basic plan is in place, you can more comfortably set a wedding and honeymoon budget to avoid any unnecessary surprises after the wedding in the form of credit card debt or empty bank accounts. Working together is a great way to strengthen your relationship by collaborating to reach your goals and better understand each other financially.
Assumption 2: "We Don't Need to Talk About Money, We Trust Each Other"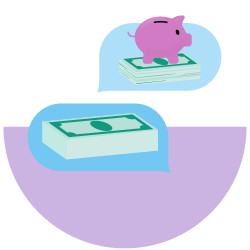 Many people are uncomfortable talking about money, but nothing brings a couple closer together than talking about the tough stuff. Discussing money doesn't mean that you don't trust your partner, it means you're ready to trust them with intimate and sometimes uncomfortable details. It's important to accept that everyone has unique feelings about money.
Some people experienced financial insecurity as kids. Some people need to save every week to feel secure or spend a little on fun to feel free. Some people feel loved with a shared account and would never overspend from it, some people need to feel the independence of having their own account, and express love with little surprises bought with their own money.
Transparency and understanding are at the core of a strong relationship, including how you handle individual and joint financial matters.
Assumption 3: "We're Just Getting Married. It's Too Early to Start Thinking About Retirement or Long-Term Savings"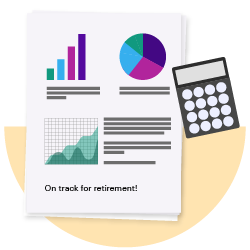 You may feel carefree now, but it's never too early to start saving for retirement - and for that nest-egg savings account that will hatch into future vacations, adventures, and emergency funds. Think about long-term financial plans the same way you think about your teeth. You want your teeth to be there for you when you're 60, so you brush them every day, starting as soon as you're old enough to hold a toothbrush. The same is true of your retirement.
Often, the discussion of "what do you want to do when you retire" is common for younger couples when blue-skying a life together. It's based on your goals, your ideas of who you'll be in the future, and how you'll spend that time together. Saving early is the key to making those dreams a reality. It's all too easy to get wrapped up in the here-and-now for newlyweds, which pushes later life decisions to the back-burner.
However, if you and your partner discuss retirement and you want something more than a quiet apartment with a few pets - start your financial planning as soon as possible. Build an account that will let you travel, buy a nice house, or book a lavish retirement resort to fulfill your dreams. Don't forget that these adventures won't have to wait for retirement if you also have long-term savings plans outside of your retirement accounts.
If each of you isn't already retirement-saving, the sooner you start the better. Even a tiny amount saved each month can make a life-changing difference in the long run, many years from now. For example, starting with just $100 a month at 25 compared to 35 will nearly double the available savings when you reach 65. Depending on how you and your spouse see yourselves retiring, this could bring your dreams of a luxurious retirement into reality.
This really comes down to understanding your partner's goals and desires regarding both retirement and later vacation plans -then working together to achieve those goals to make your shared life as enjoyable as possible at every life stage.
Don't Wait Untill After Marriage to Discuss Finances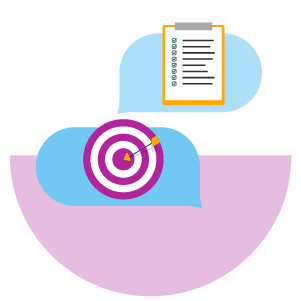 Getting engaged is often the beginning of many long, personal conversations about what your lives could be together. Don't leave finances out of those all-night discussions and breakfast table debates. It's important that you understand each other completely - including your financial standing, plans, and feelings about finances - before you become a joint legal entity.
A strong financial understanding of one another is the foundation for a strong future together. These simple discussions can help you easily avoid so many types of future stress and potential arguments. Start your lives together with confidence in your financial plan, already on the path to shared financial prosperity.
About the Author
Team Wellby is a diverse team that is here to help you find the right financial solutions for your unique goals and budget. Our passion is people: our members, team members, and the communities we serve. We help people find solutions that support their financial well-being, allowing them to dream and prosper.
Related articles you might like
July 20, 2023 | by Team Wellby
Buying a Second Home: Understanding the Process
June 27, 2023 | by Team Wellby
What is a Home Warranty and what does it cover?
December 29, 2022 | by Travis Sink
New Year, New You. Resolutions to Build Your Financial Well-being