Choosing the Right Checking Account for You
August 8, 2023
By Team Wellby
Are you looking to open a checking account but unsure what kind is right for you? Checking accounts are essential as they offer a safe place to conveniently deposit your money, make transfers, write checks, pay bills, make purchases (using a debit card), and transfer funds. Checking accounts have become more important than ever as more people choose to forgo cash in favor of faster payment methods such as tap-to-pay cards and digital wallets via smartphones and watches. As more checking accounts become available daily, deciding which type is right for you can feel overwhelming.
To help you make this important decision, we'll discuss the four most common types of checking accounts available and the benefits each provides, including the basic checking account, interest-bearing checking account, premium checking account, and youth checking account. With this information, you will have the tools to determine the type of account that best suits your current financial needs.
Basic Checking Account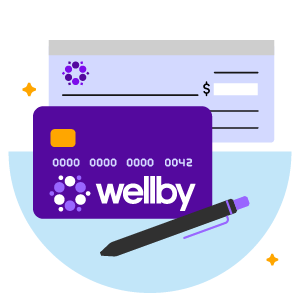 The most common type of checking account is a basic or standard checking account. This type of account offers the basic features you'd expect from a checking account, such as the ability to deposit and withdraw money from an ATM, pay bills, and make purchases using a debit card. Depending on the financial institution, you may have to pay a monthly fee for this type of checking account. However, many financial institutions waive this fee if you keep enough money in your account or have a direct deposit set up from your work.
This type of checking account is best for the average user who does not want/need any special features. It provides all the essential functions you would expect from a checking account by acting as a home base for your money. However, this type of checking account usually pays little or no interest, which is something to keep in mind. 
Secured or Interest-Bearing Checking Account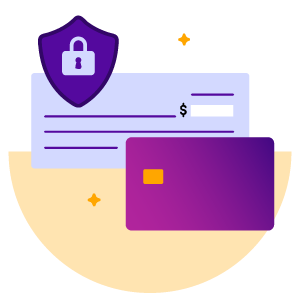 Another common type of checking account is secured or interest-bearing checking accounts that give you a small monthly return on your account's balance. This type of checking account can then give you the flexibility of a checking account with the bonus of providing interest, just like a savings account. Depending on the financial institution, some accounts pay a flat interest rate, while others pay more for higher balances.
It is important to remember that these accounts typically have higher monthly fees than traditional checking accounts, so you will have to determine if the interest you will be receiving based on your average monthly balance will be worth the fees. If you don't carry much of a balance in your checking account, you may be better off with a free checking account, even if it doesn't pay interest. However, many banks and credit unions provide options for waiving these fees. 
High-Yield or Premium Checking Account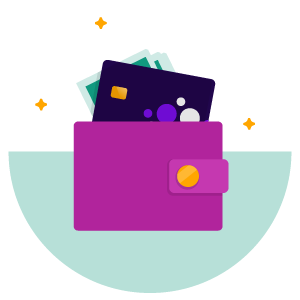 High-yield checking accounts provide higher interest rates than most interest-bearing checking accounts and could offer higher dividend rates than high-yield savings accounts. You can then enjoy all of the perks of a checking account while earning money on your balance. In fact, the more you have in a high-yield checking account, the more you will earn. Options may be available to help you waive the monthly service fee.
Youth Checking Accounts
Whether you are a parent, grandparent, or you simply have a child in your life who you want to teach how to manage their money, a youth checking account can be a valuable tool. These accounts work similarly to a basic checking account, but they offer more oversight for the parent/guardian, allowing them to oversee their child's spending and help teach them banking basics, and the importance of managing their finances, at a young age.
Youth checking accounts are ideal for the family who knows it's never too early to start teaching the importance of prioritizing financial well-being. With no monthly fees and easy parental monitoring, youth checking accounts make it easy for parents to help their children learn good money habits from an early age, setting them on a path toward financial success. 
Choosing the Right Checking Account for You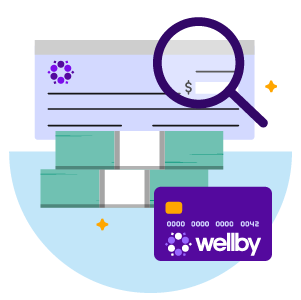 Opening a checking account makes it easy to save time and stress, as it provides a home base for your money from which you can easily pay bills, make deposits, transfer money, and make purchases. However, with numerous options to choose from, it is important that you take the time to research what features and benefits different checking accounts offer, as this will help you choose the right checking account to meet your current financial needs, setting you on a path to success. 
It is also important that you choose a financial institution that provides user-friendly online banking services. The right online banking tools will ensure that your checking account works for you by making it easy to transfer money and pay bills. With the right tools, your checking account can empower you to succeed on your financial journey. 
About the Author
Team Wellby is a diverse team that is here to help you find the right financial solutions for your unique goals and budget. Our passion is people: our members, team members, and the communities we serve. We help people find solutions that support their financial well-being, allowing them to dream and prosper.