A Look Back At Your Financial Year
December 21, 2022
By Team Wellby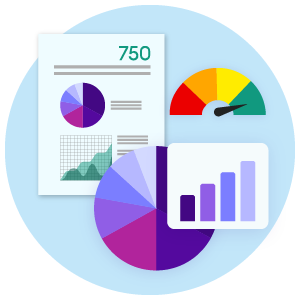 It seems it was just yesterday when the world was celebrating the New Year festivities, and now 2022 is at a close. There is no better time than now to ask yourself how well you did with your goals throughout the year, including your financial goals.
Reflecting on the past year provides you with a realistic outlook on your current finances and where you could potentially improve or where you hit the mark. Everyone should review important financial metrics, including but not limited to how well they managed their current debt, such as their car or student loans.
The immediate obligation would be keeping up with the interest and monthly payments to avoid damaging their credit score. It's good to know where you stand financially and garner a better understanding of your credit score, as it can affect your chances of accessing credit for major purchases or your next big goal.
Next, you should check on your savings goals. Have you been consistent and achieved what you wanted, or did unexpected expenses make the goals impossible? Without a doubt, things do happen that force you off course financially. If you've had to take a car loan or make additional payments to clear a debt, this may be consuming a big chunk of your income.
Many of us have big plans for the coming year, like getting married, starting a new family, or moving into our first home. If this is you, you may need a solid proof plan that ensures you cover all bases in 2023. This includes insurance, housing, furniture, diapers, utilities, income, and many other items that will become necessities. This means whatever savings or budgeting goals you currently have may need to be reviewed to accommodate these new changes.
Don't fret if you've not quite achieved your goals this year, as you can start preparing and realigning your goals to meet your new budget now and get a jump start on the new year. However, knowing your current financial position and the progress you've made will make it easier to know where you want to end up at the end of 2023 and how you to get there.
Check Your Credit Scores and Reports
As the year winds down, it makes for the best time to check up on your credit health, as many people get ready for the tax season and do a review or create their budgets.
It is generally recommended to check your credit report at least once per year. However, to get an even clearer picture of how you're performing financially, it's advisable to track all credit scores provided by the three credit bureaus: Equifax, Experian, and TransUnion. You're also entitled to a free credit report every 12 months from each bureau.
Regularly checking your credit reports will tell you how you've been doing in terms of improving and maintaining your credit score during the year. You can assess if you've been staying consistent with paying your bills every month, which is one way to build and improve credit.
Maybe you've experienced a major life change recently, such as applying for a mortgage. This could cause a drop in your credit report from a hard inquiry as a lender confirms your ability to pay the loan. Overall, it's important to be sure if you're on pace with good financial habits and whether you need to improve in some areas.
Breakdown Your Expenses and Income
The next thing is to have a look at your expenses and income throughout the year. Has there been a change in your cash flow from a raise or your partner's new job? You may have to make changes to how much you spend and set aside for investing.
For example, if your total household income has reduced, you may have to postpone some of the holiday plans or cut out some unnecessary items from your budget until you're on more firm ground financially. Thankfully, there are many budgeting apps you can use to help you set and follow a new budget adjusted for your changes.
You also may be thinking nothing has changed with your expenses if you've been sticking to a budget since January, especially static bills like rent or utilities. Most people use an automated system to pay their bills and expenses.
Be mindful that this makes it easy to miss important information like price increases in the electric bill or frequent meal takeouts almost every weekend. It's important to examine your consumption and outline your needs and wants to avoid accumulating huge bills every month.
Evaluate and Adjust Your Savings Goals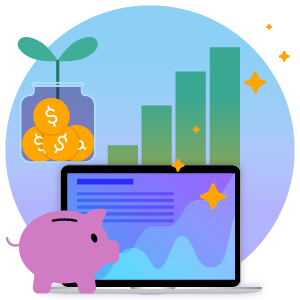 There's no better feeling than knowing you've achieved your most important savings goals for the year. Maybe you had started building an emergency savings fund or saving for Christmas vacation, and now it's becoming a reality. However, if you didn't, you need to reevaluate your spending and saving habits.
Understandably, it's unrealistic to have 100% accuracy with your budgeting and savings, as circumstances can change. For example, your landlord may have increased rent, and that's why you fell short of your savings target. Or you started to increase student loan repayments to clear your debt. It's not uncommon to fall into bad spending habits like out-of-town trips or movies.
It's easy to underestimate how much you're spending, and this could be why you're not saving as much as you originally planned. It's best to track your spending throughout the year but evaluating at the end can help you see the big picture.
Start Thinking Towards the Future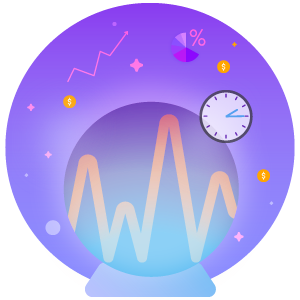 If you want to start off 2023 successfully, you need to take a hard look at yourself now. Admittedly, 2022 has had a mix of ups and downs, such as the threat of a looming recession and the rise of interest rates. Individually, you might be thinking that given another chance, you might have done things differently. Or you're happy with your goals and progress made until now. Either way, every person needs to have an annual financial checklist highlighting what has been done and what needs to be done to reach their goals. The checklist should cover aspects such as:
Reviewing your budget
Automating your savings
Building an emergency fund
Boosting your retirement savings
Evaluating your investments
Focusing on family goals
Setting career goals
Managing debt
Keeping track of credit scores and reports
Depending on your situation, checking off the above list may take time, but it's worth it for your financial growth in the long term. Once you are sure about your financial standing, you will be better informed to make adjustments to your budgets and review your financial plan and goals for the next year. Preparing for any situations or life changes you might encounter can help ensure you don't suffer financial setbacks while reaching for your goals.
About the Author
Team Wellby is a diverse team that is here to help you find the right financial solutions for your unique goals and budget. Our passion is people: our members, team members, and the communities we serve. We help people find solutions that support their financial well-being, allowing them to dream and prosper.
Related articles you might like
December 29, 2022 | by Travis Sink
New Year, New You. Resolutions to Build Your Financial Well-being
July 12, 2022 | by Team Wellby
Preparing Your Home & Finances For Hurricane Season
July 12, 2022 | by Team Wellby
3 Steps to Create a Monthly Budget After College