A Faster, Safer Way to Deposit Your Paycheck with Atomic
April 11, 2023
By Travis Sink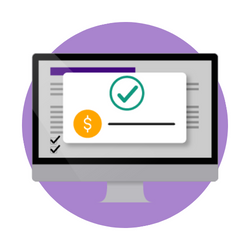 At Wellby Financial, we strive to improve your financial well-being and make every facet of your financial journey easier to manage so you can stay on the road to success. Part of that mission is to continue to offer you the best tools and systems available to help reduce the stress involved with managing your finances.
Our latest addition to your digital banking experience is a DIY direct deposit feature powered by Atomic! With this new system, you'll be able to set up, or switch, your direct deposit in just minutes, directly from your mobile device or home computer.
Explore Direct Deposits with Atomic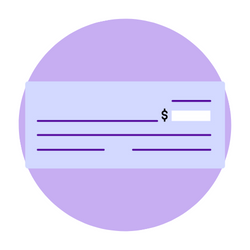 Typically, setting up a direct deposit for your paycheck requires numerous steps involving paperwork and your company's HR or payroll departments. We understand that this traditional process can cause stress for many of our members and often takes several days to set up or change. These pain points are why we're excited to partner with Atomic to make this process faster and easier, while still being safe and secure.
With our new secure and automated process, you can set up your direct deposit in a matter of minutes directly from your mobile device in the Wellby Mobile App or by logging into the online banking portal on your computer. In just a few short steps, you can connect your employer's payroll provider directly to your Wellby account and start using direct deposit immediately instead of waiting multiple pay cycles. And best of all, you can divide your paycheck into several different accounts, so you can maintain your budgets or ensure you'll meet your savings goals.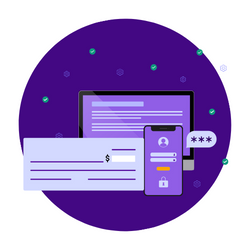 We invite you to leave the old ways of direct deposit in the past and explore the fastest and safest way to deposit your paycheck. Manage your money your way and get back to the things that matter the most, instead of waiting weeks for paperwork to get approved.
Follow the steps below to get started or switch your direct deposit today, and take back control of your financial data, your paycheck, and your savings.
Setting Up Your Direct Deposit
Log in to your Wellby mobile app or online banking platform.
Select set up direct deposit.
Select the account you want to deposit your paycheck into.
Search for and select your payroll provider or employer.
Enter your employee credentials.
Receive immediate confirmation that your payroll direct deposit setup has been successful!
About the Author
Travis Sink is an Ohio native who flew south for the winter in 2014 and never went back. An avid consumer of all things from the tech and financial industries by day, he spends his evenings relaxing with his wife and dogs either reading, playing sports for local rec-leagues, or learning how not to burn dinner again.