Personal Loans as Low as 7.99% APR*
Flexible Enough for Any Dream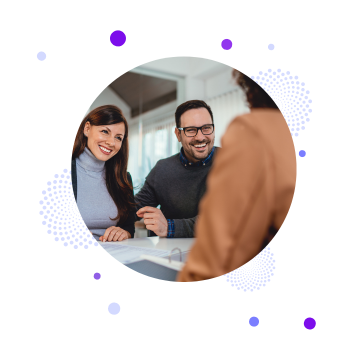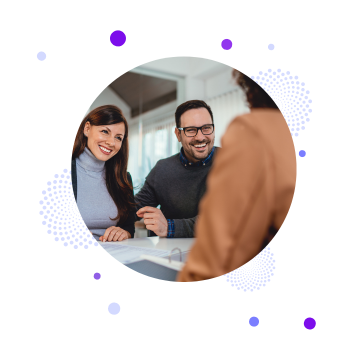 Wellby was founded with a single purpose - to help our members achieve their dreams. That's why we're offering personal loans as low as 7.99% APR* and terms for up to 120 months!
We know that life can happen when you least expect it – the planned and the unplanned, the opportunities and the obstacles. With a versatile personal loan from Wellby, you can have the funds needed to cover medical expenses, consolidate debt, pay for a wedding, or make the home improvements you've always dreamed of.
Here's how Wellby can help:
Apply online with our quick and easy application.
A Wellby loan specialist will contact you and walk you through the entire lending process from start to finish and determine your pre-approval.
Finalize your loan and get the funds you need!
Whether it's a golden opportunity or an unexpected expense, you won't always be able to predict what life will throw at you. A flexible Wellby personal loan can help ensure you have the funds you need to meet these uncertainties. We're ready to help you achieve your financial dreams because we succeed when you succeed.
*APR = Annual Percentage Rate. As low as 7.99% APR for up to 120 months. Payment example: A 120-month loan of $25,000 at a fixed APR will have 119 monthly payments of $310.00, and a final payment of $309.18. The minimum approved loan amount is $1000; the maximum is $40,000; maximum loan amount per individual not to exceed $40,000.
There are no origination or prepayment penalty fees, but late fees and returned payment fees may be charged when applicable.
This offer is subject to change without notice. Wellby has the right to cancel or change this promotion at any time. Loans are subject to credit approval. Certain credit criteria and restrictions apply. Qualifying rates may be based on a combination of your credit score, the term you select, collateral, and other normal lending criteria. Rates subject to change without notice.
JSC Federal Credit Union does business as Wellby Financial ("Wellby Financial" or "Wellby"). By doing business with Wellby Financial, you acknowledge that you are doing business with JSC Federal Credit Union. This offer is subject to membership eligibility. You are eligible if you live, work, worship, attend school, or do business in the Greater Houston Metro or Galveston area. You can also join Wellby if you are an employee or member of one of the 2,000+ companies, organizations, churches, homeowners' associations, or areas of community service in our field of membership or are an American Consumer Council member. You may also be eligible to join if you are an immediate family member or live in the same household as a current Wellby member.