Maximize Your Savings with Locked-in Interest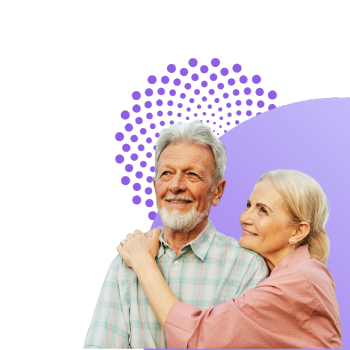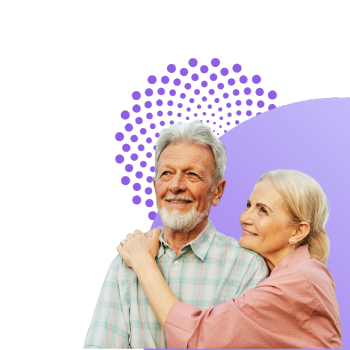 Lock in Long-term Growth: Earn 5.13% APY* on Our 48-Month Certificate!
At Wellby, we're proud to be your trusted guide on your path to financial prosperity. We know the economy can be unpredictable, and you need a way to build long-term savings without uncertainty.
That's why we're excited to offer high-interest rates on our longest certificate to help you maximize long-term, guaranteed savings growth.
Our highly competitive 48-month certificate earns an impressive 5.13% APY*. With our long-term certificate, you'll earn the long-term savings you deserve with the safety and security of NCUA-insured limits.
You can earn even more with our new bump-up** feature! Bump your rate to 5.39% APY* when you achieve the following within the first 90 days of certificate opening:
Maintain an active Wellby checking account with a monthly direct deposit of at least $300.00.
Register for and access online or mobile banking at least once every three (3) months.
And, one of the following:

Make at least eight (8) payments or purchases per month with your Wellby debit card.
Maintain $40,000+ in loan balances with Wellby.
Here's how you can lock in long-term savings growth today:
Open your certificate in minutes by completing the online application.
Fund your new certificate and complete the steps above to qualify for a bump-up.
Let your money do the work with locked-in savings growth!
Don't let unpredictable market conditions keep you from financial stability and savings growth. Put your money to work for you with a Wellby certificate, and rest assured knowing your funds are safe, secure, and growing with Wellby.
This offer is subject to change without notice. Wellby has the right to cancel or change this promotion at any time.
*APY = Annual Percentage Yield. APY is accurate as of 9/28/2023. The APY is a percentage rate that reflects the total amount of dividends to be paid on an account based on the dividend rate and frequency of compounding for an annual period. Dividend rates and APY are fixed rates during the certificate term until maturity. The rate reflects the current 48-month certificate offer. The minimum opening deposit and the minimum balance to earn the stated APY is $1,000.00. Any service fees could reduce the earnings on the account. The 48-month certificate will auto-renew to the 48-month certificate term and rate or the term and rate selected prior to renewal, or during the grace period. A penalty equal to 365 days of dividends may be imposed for withdrawals before maturity. Additional rates are available for 6, 12, 18, 24, and 36-month certificate terms. The NCUA insures individual accounts up to $250,000.00. Speak with a Wellby specialist for more information.
**To qualify for the Bump-up feature and receive the additional premium, you must meet the following criteria within the first ninety (90) days after the date of certificate opening: have an active checking account and have direct deposits of at least $300.00 per month; register for and access online banking at least once every three (3) months, and one of the following: eight (8) or more posted debit card point of sale transactions or posted debit card payments of a bill from this account per month; or $40,000 or more in lending balances (does not include credit cards). During the first ninety (90) days, a month-end review will be completed, and if you qualify, the Bump-up rate will be applied to your certificate by the seventh (7) business day. The Bump-up rate will be retroactive for the first month but will not be thereafter.
A Primary Savings account is required for new members, which includes the membership share and has a minimum balance of $5.00 to open the account. Certain restrictions may apply.
JSC Federal Credit Union does business as Wellby Financial ("Wellby Financial" or "Wellby"). By doing business with Wellby Financial, you acknowledge that you are doing business with JSC Federal Credit Union. This offer is subject to membership eligibility. You are eligible if you live, work, worship, attend school, or do business in the Greater Houston Metro or Galveston area. You can also join Wellby if you are an employee or member of one of the 2,000+ companies, organizations, churches, homeowners' associations, or areas of community service in our field of membership or are an American Consumer Council member. You may also be eligible to join if you are an immediate family member or live in the same household as a current Wellby member.