A Season of Auto Savings
Say goodbye to high-interest rates and hello to savings!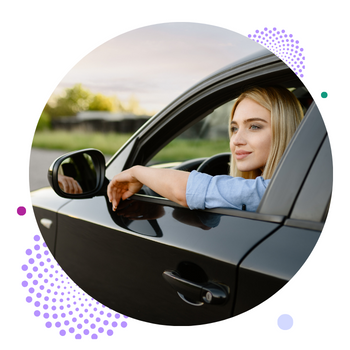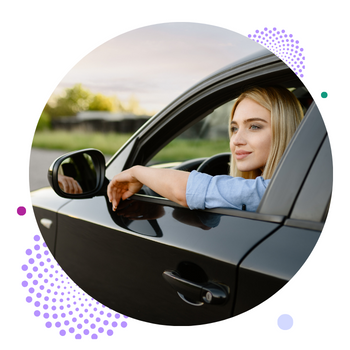 Refinance Your Auto Loan with No Payments Until 2024
Rates as low as 5.99% APR* for up to 84 months!
We know how it feels to be tied down by high-interest rates from other financial institutions. That's why you need a vehicle loan that fits your budget and why we're committed to investing in your financial prosperity through better rates, products and services, and offers.
Take advantage of special member rates as low as 5.99% APR* for up to 84 months on 2017-2024 models when you refinance your auto loan with Wellby. Plus, enjoy no payments until 20241 or 90 days from the day of signing.
Why Refinance Your Auto Loan with Wellby
No Payments for 90 Days: Unlock financial flexibility with 90 days of no payments.
Hassle-free Process: Our dedicated team ensures a smooth and swift refinancing process.
Member-Centric Approach: Our focus has always been on serving our members' best interests.
Your Roadmap to Refinancing Your Auto Loan:
We believe everyone should have an affordable car payment that doesn't strain their budget. Here's how Wellby can help you achieve that goal:
Complete your online application below to determine pre-approval.
A Wellby loan specialist will reach out to discuss your needs and help you get an affordable interest rate.
Close on your new vehicle loan with a rate that fits your budget!
Whether you're looking to lower your monthly payments, have a little extra money in your pocket through the holidays, or simply wish to take advantage of a better rate, now's the time to make your move!
*APR = Annual Percentage Rate. All rates are listed as Annual Percentage Rate (APR). Rate effective as of 10/05/2023. Loans are subject to credit approval. Certain credit criteria and restrictions apply. Qualifying year model ranges: 2017-2024. Qualifying rates may be based on a combination of your credit score, the year model, collateral (including age and mileage), and other normal lending criteria. Rates subject to change without notice. $10,000.00 minimum loan amount required. Terms of repayment: A $20,000.00 loan with a 48-month term at 5.99% APR equals a $470.79 monthly payment. Not every applicant will qualify for the lowest rate. The total amount financed may include proceeds for loan protection coverage such as Guaranteed Asset.
A vehicle shall be considered new until the last day of June in the year immediately following its model year providing it has an odometer reading of less than 5,000 miles. On the first day of July, and thereafter, these vehicles shall be financed as Used Vehicles.
1Interest will be charged to your account from the original loan date on the unpaid balance during the 90-day payment deferral period.
This offer does not apply to existing Wellby vehicle loans. This offer is subject to change without notice and may be canceled or changed at any time.
A Primary Savings account is required for new members, which includes the membership share and has a minimum balance of $5.00 to open the account. Certain restrictions may apply.
JSC Federal Credit Union does business as Wellby Financial ("Wellby Financial" or "Wellby"). By doing business with Wellby Financial, you acknowledge that you are doing business with JSC Federal Credit Union. This offer is subject to membership eligibility. You are eligible if you live, work, worship, attend school, or do business in the Greater Houston Metro or Galveston area. You can also join Wellby if you are an employee or member of one of the 2,000+ companies, organizations, churches, homeowners' associations, or areas of community service in our field of membership or are an American Consumer Council member. You may also be eligible to join if you are an immediate family member or live in the same household as a current Wellby member.